Data and insights are very important when marketing on social media. That is why Twitter rolled out analytics tools. They provide engagement insights on the number of clicks, likes, replies, and retweets. The Spaces Analytics also includes insights about listeners & speakers, recording replays, and session durations. Today, Twitter tests a reports tab.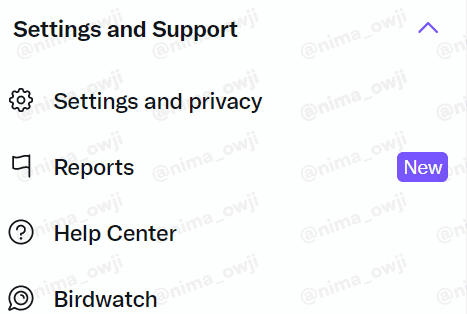 The new reports tab shows a list of reports a user has made to the Twitter help center according to month and date. It houses two sections – open reports and resolved reports. Here, users can check details and history of alleged privacy and safety violations that the user brought out to Twitter. They come with explanations of what actions have been taken against them.
Twitter tests a reports tab on 14 August 2022.
Implications to Marketers:
Twitter's reports tab can be a great way to help marketers track any issues they have reported on Twitter. It can give them insights on what to improve in their marketing strategies.
Reference: https://twitter.com/nima_owji/status/1558807735822606338