Twitter is now joining the e-commerce bandwagon. The platform enabled live shopping and Twitter Shops. Today, Twitter partners with Shopify.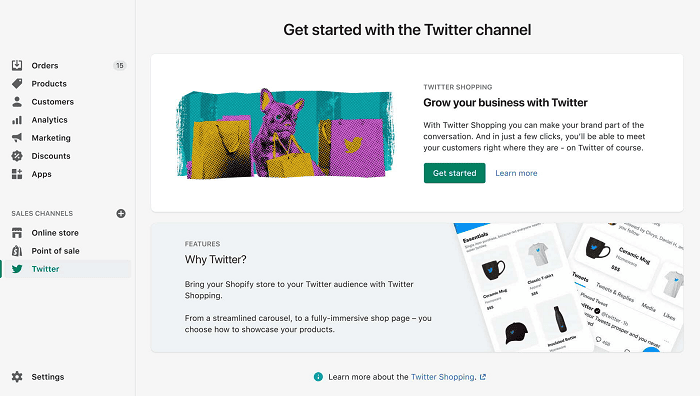 The partnership aims to unlock opportunities for Twitter merchants to reach shoppers during the consideration, discovery, and inspiration stage. A Twitter sales channel app is now in Shopify's App Store. It allows marketers to:
Highlight products with Shopify links on shops and spotlights for free
Sync a Twitter business account with a Shopify admin account
Sync inventories and product catalogs automatically
The integration initially applies to Twitter users in the US.
Twitter partners with Shopify on 22 June 2022.
Implications to Marketers:
Marketers can take advantage of Twitter's partnership with Shopify. It could be a great way to connect your Shopify offerings within tweets.
Reference: https://business.twitter.com/en/blog/shopify-partnership.html