Twitter is now doing the best ways to level up marketing. The platform recently added location spotlights to highlight business information. The platform also shared the best Twitter ads and campaigns. Today, Twitter launches a campaign planner.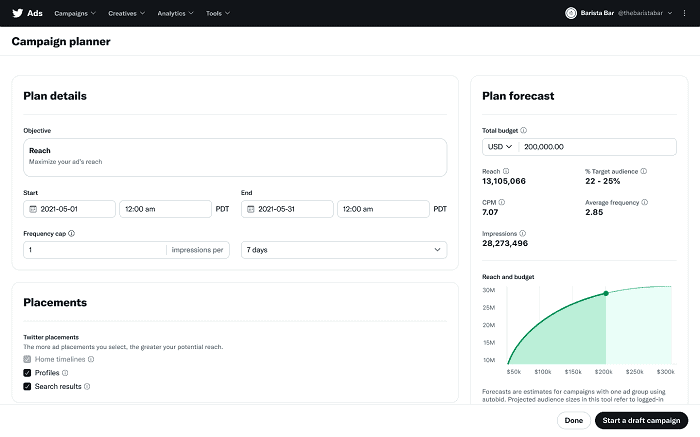 Twitter Campaign Planner is a new forecasting tool to help advertisers make informed investments. As it allows brands and businesses to forecast estimated results before launching a campaign, it can help better understand the cost and size of reaching target audiences. With the campaign planner, advertisers can:
Forecast the average frequency, CPM, impressions, and reach of a campaign duration, frequency setting, and specific audience placement.
Save or start a campaign draft directly from the tool
Set the budget for auction-based campaigns
Twitter launches a campaign planner on 23 June 2022.
Implications to Marketers:
Twitter Campaign Planner can help marketers better set up measurable ads and campaigns. It makes ad creation easier to plan.
Reference: https://business.twitter.com/en/blog/launching-campaign-planner.html