Last April, Twitter started implementing a new search interface. It aims to improve the discovery of business profiles through a dedicated alt-text button for images, DM search, and  Spaces search. Today, Twitter expands profile search to all iOS users.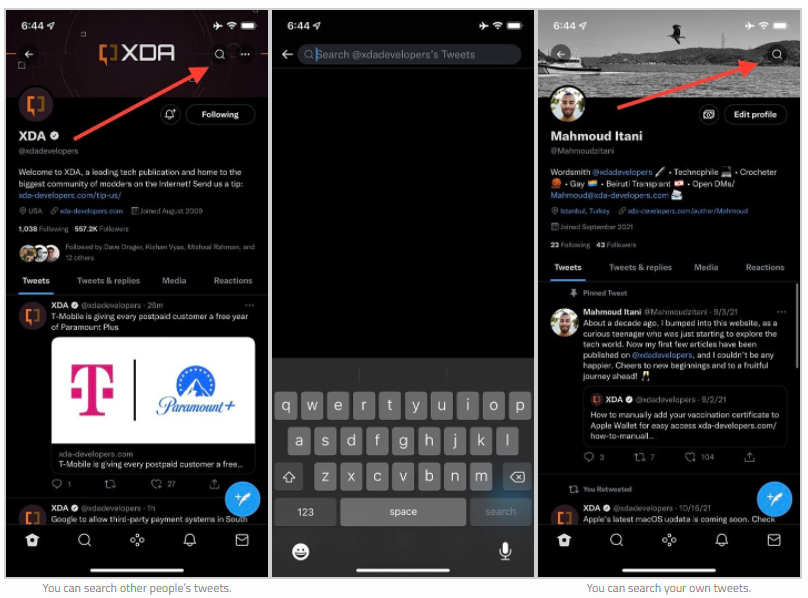 A new search button for user names now appears on Twitter for iOS profile pages. It allows users to search for tweets of a specific Twitter account. The new button makes it easier to find tweets related to a certain account. Still, members of the Twitter nation can achieve the same search results by typing: "from: [Twitter handle] [search term]" in a regular Twitter search box.
Twitter expands profile search to all iOS users on 05 November 2021.
Implications for Marketers:
Twitter's expanded profile search on iOS is just one of the many enhancements rolled out by the platform to boost discovery and engagement. For marketers, t means more potential to reach markets and drive conversion and engagement.
Reference: https://www.xda-developers.com/twitter-making-it-easier-dig-into-tweet-history-ios/