Twitter seems to have changed its mind! After requiring advertisers to pay for account verification, Twitter is now reinstating its blue verification badge program, making it easier for accounts with over a million followers to obtain the coveted blue checkmark. The program was initially paused in 2017 after controversy over the verification of accounts linked to white supremacists and other controversial figures.
Under the new system, accounts that meet the follower threshold and meet other verification criteria will be eligible for the blue checkmark without having to go through the application process. This includes accounts in music, acting, fashion, government, politics, religion, journalism, media, sports, and other areas of public interest.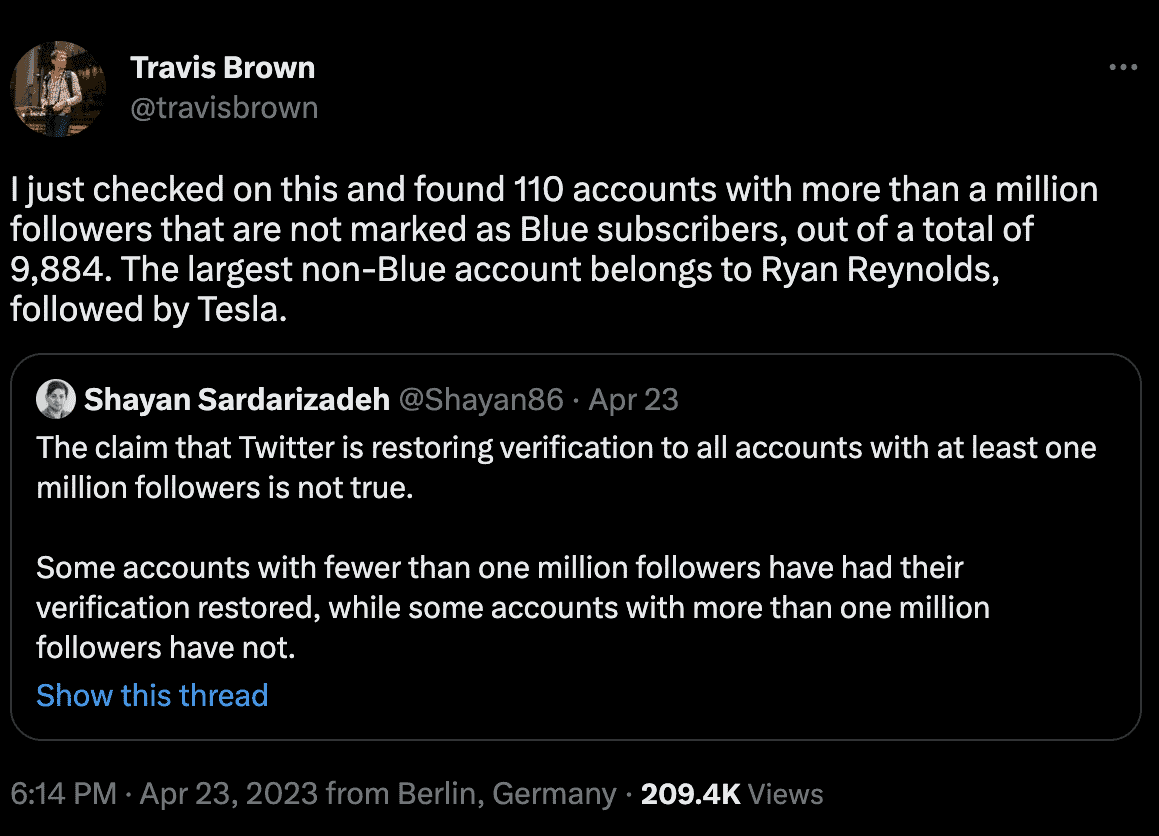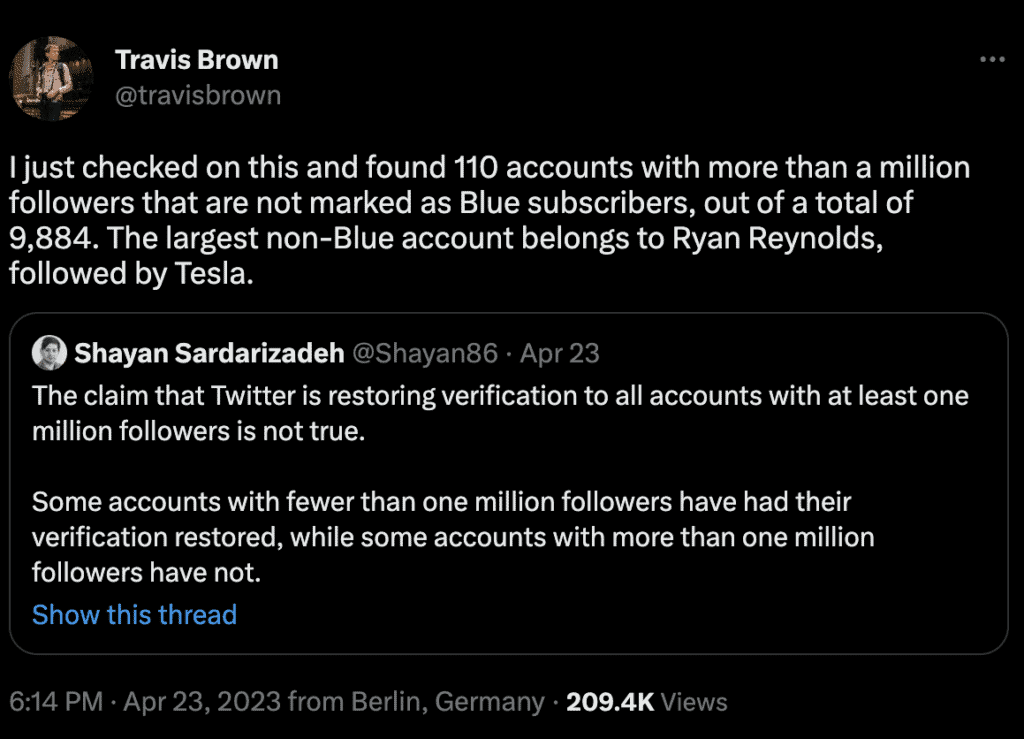 Twitter has stated that the new verification system is designed to make it easier for users to identify authentic accounts and to help people find and follow the accounts they are interested in. The blue checkmark is intended to signal to users that an account is genuine and that the information being shared is trustworthy.
To ensure that accounts with over a million followers are eligible for verification, Twitter has introduced new criteria, including having a profile bio, a header image, and a confirmed email address and phone number. Accounts must also be active and have been created at least six months ago.
The reinstatement of the blue verification badge program is a positive development for high-profile Twitter users who have long sought the checkmark as a sign of authenticity and credibility. However, it remains to be seen how Twitter will manage the program going forward and how it will address any concerns over the verification of controversial accounts.
Twitter brings back free blue verification badges for accounts with over a million followers on 23 April 2023.
Implications to Marketers:
Marketers should ensure their accounts meet the eligibility criteria, including having a profile bio, header image, and confirmed email and phone. However, Twitter's management of the program and treatment of controversial accounts remain uncertain, so marketers should monitor the program's developments.
Reference: https://twitter.com/travisbrown/status/1650080630934237185