The Clubhouse app momentum is back! Clubhouse, a new audio-based social media platform was launched in the US in March 2020. What makes it unique is its invite-only membership and exclusive iOS access. Such a social media platform instantly conquered the spotlight and recorded 13 million downloads during its 1st anniversary.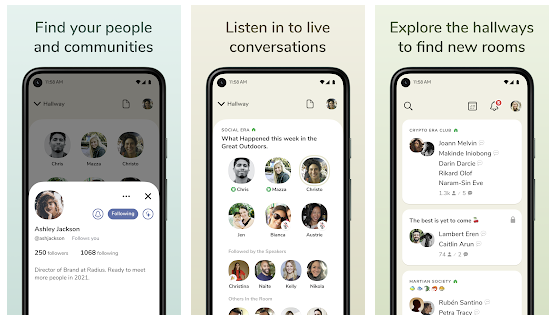 When Twitter launched Spaces, the app's momentum suddenly withered. This is because the clone is available for Android users and public membership. So, Clubhouse for Android was conceptualized and is under beta-testing in the US. As the version will be made available globally by the end of this month, the app is gaining back its momentum. Recently, the Clubhouse app reports a million Android sign-ups. 
Clubhouse reports a million Android sign-ups on its recent Town Hall session. The report tallies with Sensor Tower's data that the app has been downloaded more than 15 million times. Yet not everybody who has downloaded the Clubhouse app can get access to the app readily. One needs to wait for an invite to sign up. In their latest funding round, Clubhouse is working on opening the app for all users.  
The Clubhouse app reports a million Android sign-ups as of 24 May 2021.
Implications for Marketers: 
As the Clubhouse app reports a million Android sign-ups, it is also working on making it available to the public. For marketers, this is something to watch out for. Clubhouse still holds a gravity level with big name brands and celebrities. So, there's a greater chance of harnessing influencer marketing to campaign and promote using Clubhouse.
Reference: https://www.socialmediatoday.com/news/clubhouse-reports-that-a-million-android-users-have-signed-up-to-the-platfo/600651/