Snapchat focuses on person-to-person photo sharing. Its camera is equipped with AR tools and 3D avatars. Today, Snapchat launches a dual camera.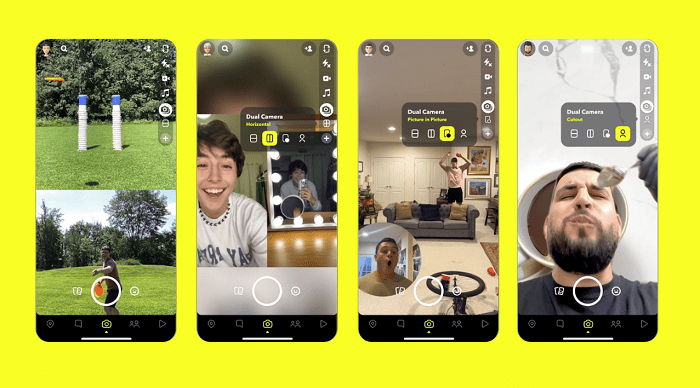 Snapchat's dual camera is a new way to capture multiple views at the same time. It is a new icon on the Snap camera toolbar with four layouts. These include cutout, horizontal, picture-in-picture (PIP), and vertical. It is also equipped with creative tools like AR lenses, music, and stickers.
Snapchat launches a dual camera on 29 August 2022. It will initially be available to iOS users but will soon be rolling out for Android users.
Implications to Marketers:
Besides being an enhanced capacity, Snapchat's dual camera can help marketers boost UGC participation. They can spark new trends for Snap chatters to share a brand experience.
Reference: https://newsroom.snap.com/dual-camera