Snapchat has unveiled new features to boost in-app engagement and is making its web-based platform open to all users.
Snap is introducing Chat Shortcuts to manage unread messages and react to Stories.
The new chat shortcuts, in light blue at the top of your Chat screen, will help you filter messages and discover crucial instructions.
Snapchat:
"Our Shortcuts will also remind you if you owe a reply and show you when birthdays are coming up, so you never miss someone's special day or leave a friend on read."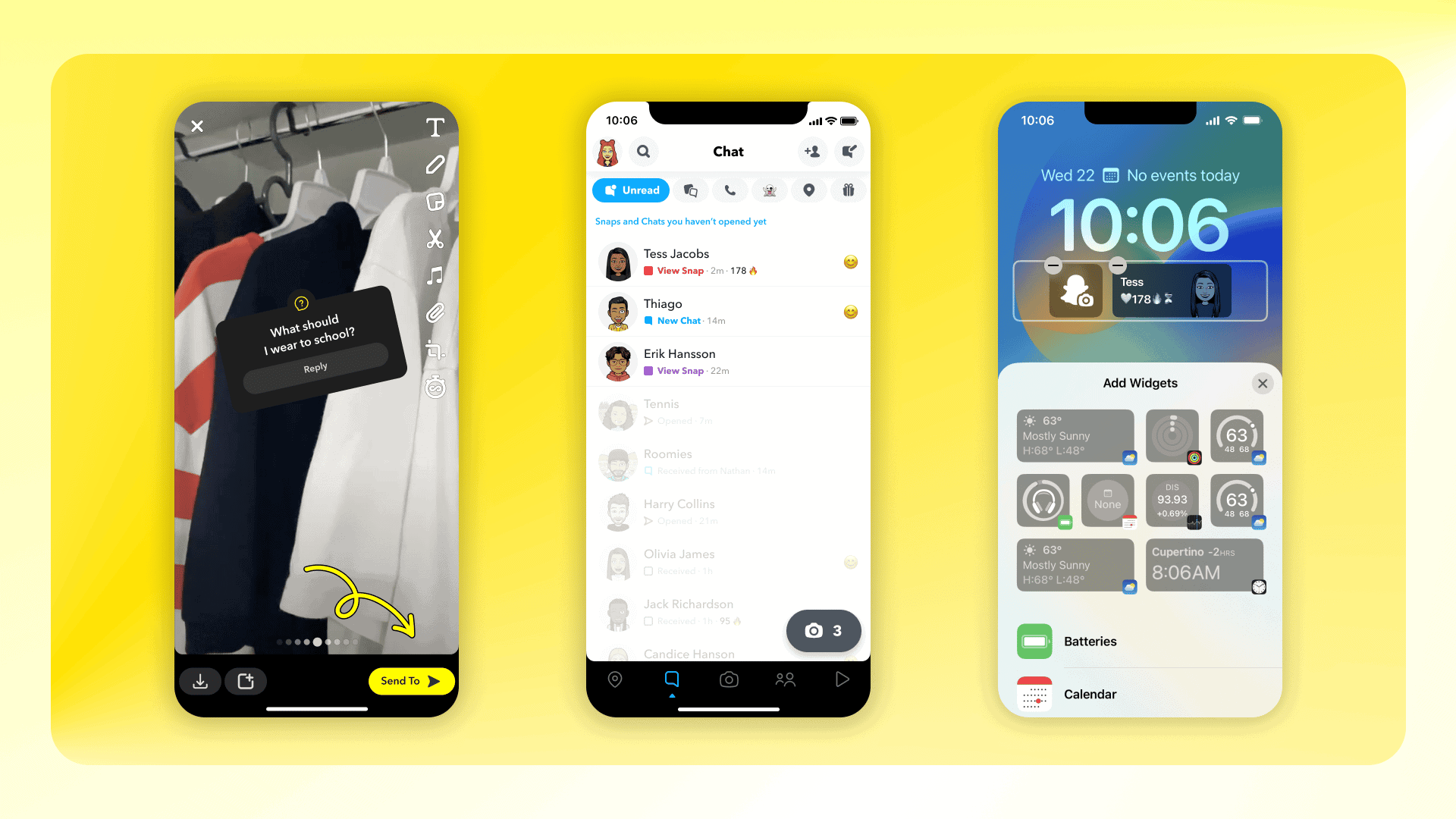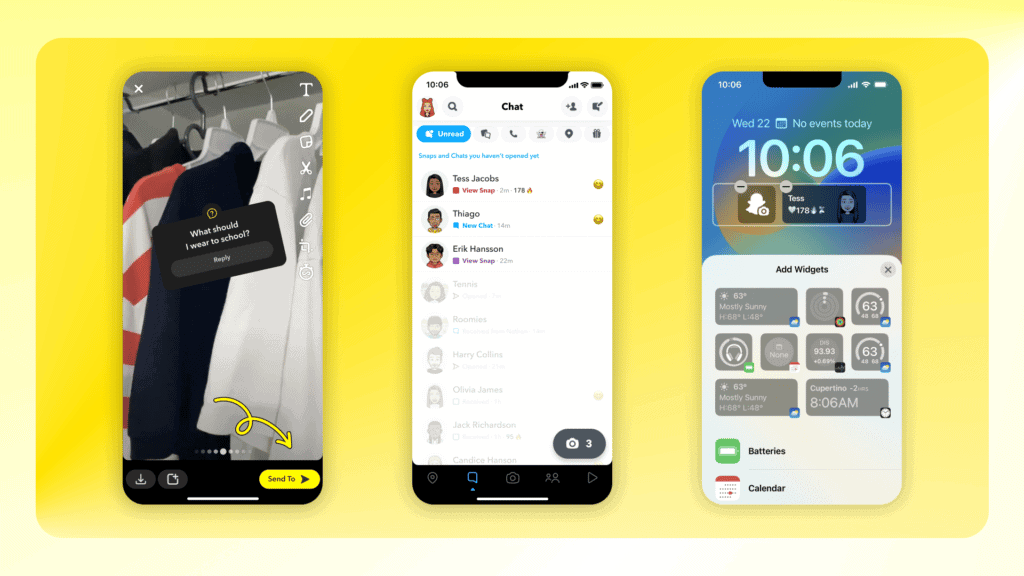 Question Stickers
Snap is introducing Question Stickers to Stories, like Instagram and other applications.
Snapchat is releasing new Lock Screen Widgets to iOS 16 to make it simpler to get alerts and join Snap conversations from your home screen.
PC App Release
Snap is also releasing its PC app.
Initially released in July for Snapchat+ subscribers, the online web version allows users to exchange messages, hold video conversations, and make phone calls.
Snapchat Web lets you utilize Snap Lenses for video calls.
Snapchat adds engagement features expands web launch on 15 September 2022.
Implications to Marketers:
Chat Shortcuts may help you manage many chats at once. The wider availability will make it simpler for consumers to remain in contact with pals through Snap, which might benefit the growing number of remote workers.