Are you familiar with Shopify? How about Shop Pay?
Shopify is a Canada-based multi-national eCommerce website founded in 2004. While Shop Pay is Shopify's fastest and most secure online payment system. With the rise of digital shops, most people use social media platforms to discover products and shop. Here's good news! Shop Pay integrates with Facebook and Instagram.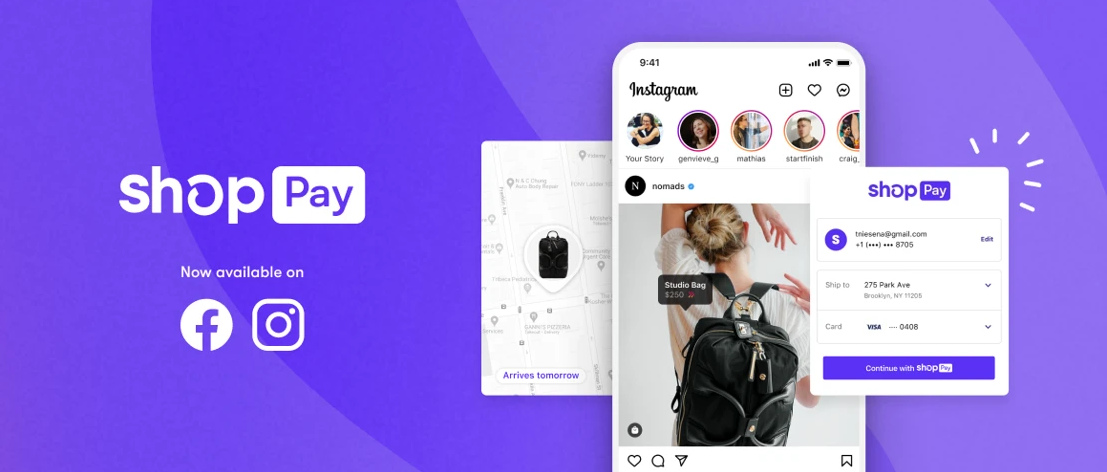 This is the first time Shop Pay expands and integrates with social media platforms. The integration will show Shop Pay as a payment option on Facebook Pay. Once a Facebook or Instagram user chooses such an option, Shop Pay pre-populates their details for faster payment of their online orders. Users can also track their orders easily on Shop Pay once the purchase is made. By using Shop Pay, users also help offset carbon emissions on the planet. A part of every Shop Pay goes to a tree-planting project. 
Shop Pay integrates with Facebook and Instagram on 09 February 2021. The feature begins rolling out to select US Facebook and Instagram users and is expected to be fully launched in the coming weeks. 
Implications for Marketers:
The integration of Shop pay with Facebook Pay is a big eCommerce push for Facebook and Instagram. Marketers can now focus more on connecting their online websites to digital shops on Facebook and Instagram. Shop Pay checkouts in Shopify are 70% faster than a regular website checkout. This means a higher conversion rate and lesser abandoned carts. 
Reference: https://news.shopify.com/shop-pay-expands-to-facebook-and-instagram