Instagram has become a big part of millions of brands' social media marketing efforts. However, it can be difficult to establish a plan that is both engaging and effective. To aid marketers and brands alike, Planoly released an infographic guide on 18 November 2020 that identifies key posting times on Instagram. Now that the holiday season is drawing near, it would do well for brands and marketers to take these times into account to find out when is the best time to connect with their target audiences. 
According to Planoly:
"The best time to post metrics are not only ideal for increasing your overall engagement, but also to help you understand when to post the most important content for your brand. Maybe you've noticed that videos don't work well on weekends. Perhaps you're trying to drive more sales during the weekdays in a new market. The answer is to test new posting times on Instagram! Knowing the best time to post for key cities will give you the edge you need to engage your audience or future customers at the exact time they're checking Instagram. Being able to pinpoint when your followers are most active will give you insights into your top time zones and your most engaged markets."
This is the infographic that Planoly shared: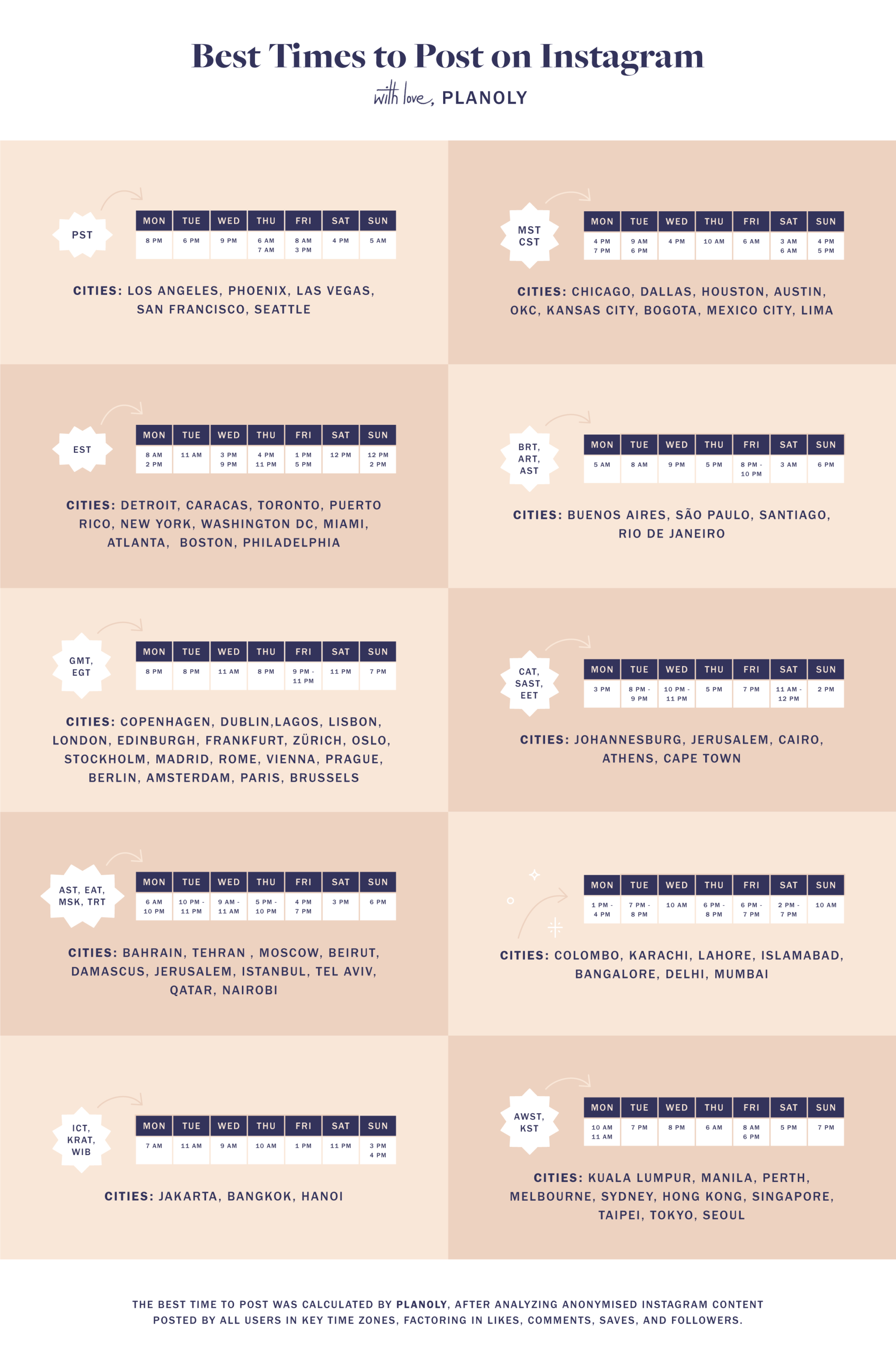 Implications for Marketers: 
Marketers and brands can use the infographic as a posting guide for identifying key times to post on Instagram. Finding the ideal time is important for maximizing the reach of marketing initiatives, and they could be especially effective during the holiday season.
References: