Pinterest is not just a place for ideas and inspiration. It is getting to be more of a shopping platform. In June 2020, the platform introduced shopping spotlights. It showcased pin products recommended by influencers and publishers. During Pinterest Presents 2022, the platform promised to expand its Shopping API with new shopping features such as AR try-on, shoppable recipe pins, and virtual test drives for cars. Today, Pinterest introduces API for product tagging and shopping.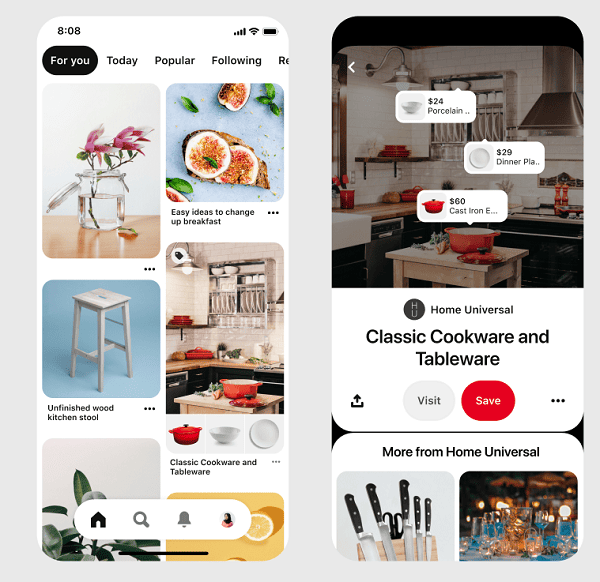 API for Pinterest product tagging and shopping aims to dive success among merchants on the platform. These features and tools will help them create engaging buying experiences for 400 million pinners.
Pinterest API for product tagging allows merchants to turn their lifestyle pins into shoppable pins. Through it, merchants can add products from their catalogs to scene images. It also enables video assets on product catalogs.
Pinterest API for shopping includes catalog and product metadata management with a 97% accuracy level for data and pricing. With a new Shop tab on Pinterest Business Profiles, merchants can make shoppable products visible to browsing pinners.
Pinterest introduces API on product tagging and shopping as of 06 July 2022.
Implications to Marketers:
Pinterest API on product tagging and shopping can help marketers turn inspiration into actions. With the right tools that link creatives to shopping catalogs, brands can surely boost brand awareness, engagement, and sales.
Reference: https://newsroom.pinterest.com/en/post/pinterest-doubles-down-on-shopping-introducing-api-for-shopping-and-product-tagging-for-pins-0