Meta updated Avatars in VR last year to make them more expressive, adaptable, and varied. Today, Meta is taking it a step further by integrating additional face forms and support gadgets for disabled persons. Limited-edition clothes will also be added for NFL fans to dress up their avatars in and promote their favorite teams.
Meta is starting to push out upgraded 3D Avatars on Facebook and Messenger, as well as Instagram Stories and DMs for the first time. People in the United States, Canada, and Mexico may now use stickers, feed posts, and Facebook profile images to appear as their virtual self across applications starting today. Avatars are being rolled out across all platforms as a first step toward making this a reality.
There Are More Options Than Ever Before
Cochlear implants and over-the-ear hearing aids (for one or both ears) are now available in a range of colors across all platforms, including VR. It also contains wheelchairs, which will show as Facebook stickers, Messenger messages, and Instagram DMs.
Avatars are also getting a makeover. Meta updated their skin shaders and changed key face contours to make your avatar more genuinely you.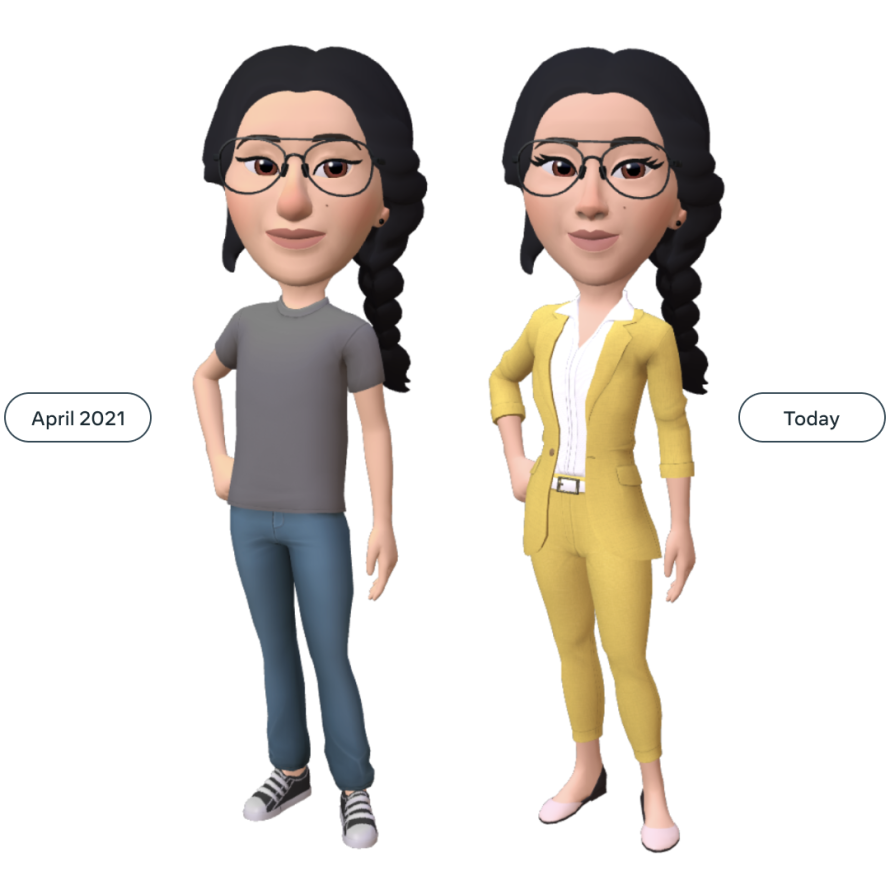 This is in addition to the work they have completed in 2021, which included the inclusion of new eyes and noses, beards and haircuts, clothing, body kinds, and more. Throughout 2022, Meta will be adding new elements to the Avatar editor, so check back often.
Fans of the NFL
Meta will be collaborating with the NFL to bring NFL football to Avatars. From now until February 28, you may dress your avatar to support the Cincinnati Bengals or the Los Angeles Rams – or, if you can't decide, you can wear a neutral Super Bowl LVI shirt instead.
Meta introduces new avatar improvements on 31 January 2022.
Implications for Marketers:
3D Avatars are a creative way for individuals to represent themselves on different platforms. As such, this can be an opportunity for marketers to launch avatar competitions to invite growth and increase impact to their company.
Reference: https://about.fb.com/news/2022/01/updates-to-avatars/