Meta aims to provide safer internet browsing and messaging. That is why the platform continuously updates its effects, end-to-end encryption, expression tools, and shortcuts. Today, Meta tests end-to-end encrypted storage.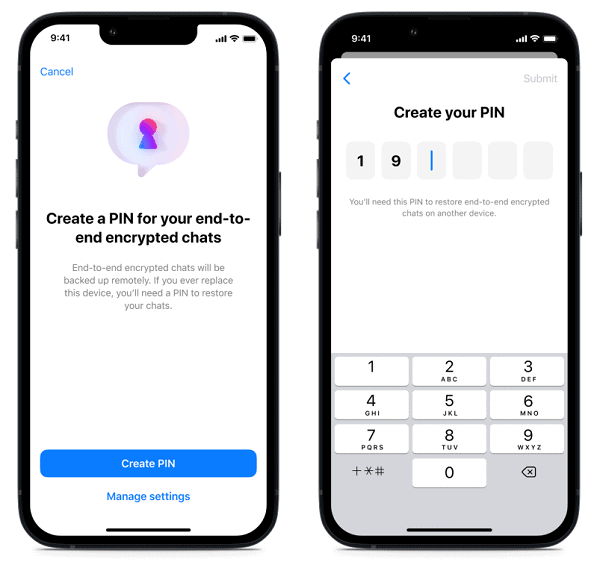 Meta is currently testing end-to-end encrypted storage for Messenger. The platform recognizes that chat history is important among Messenger users. An end-to-end encrypted backup is currently under experiment, allowing users to restore their message history on another device or phone. It will be a default Messenger setting, where a user will be required to create a PIN or generate a code. Alternatively, users can choose 3rd party cloud services. But these messages are not end-to-end encrypted.
Meta tests end-to-end encrypted storage on 11 August 2022.
Implications to Marketers:
Meta's end-to-end encrypted storage is part of its messaging integration plan. Marketers should look forward to a full cross-messaging and universally accessible inbox to better connect with their target audiences without violating privacy policies.
Reference: https://about.fb.com/news/2022/08/testing-end-to-end-encrypted-backups-and-more-on-messenger/