Recently, Meta is experimenting to allow 5 profiles per Facebook user. It aims to give users better ways to segment connections with family, friends, classmates, interest groups, work colleagues, and other aspects of life. It is also part of the metaverse vision to bring internet-connected virtual spaces. Today, Meta tests avatar profile cover images.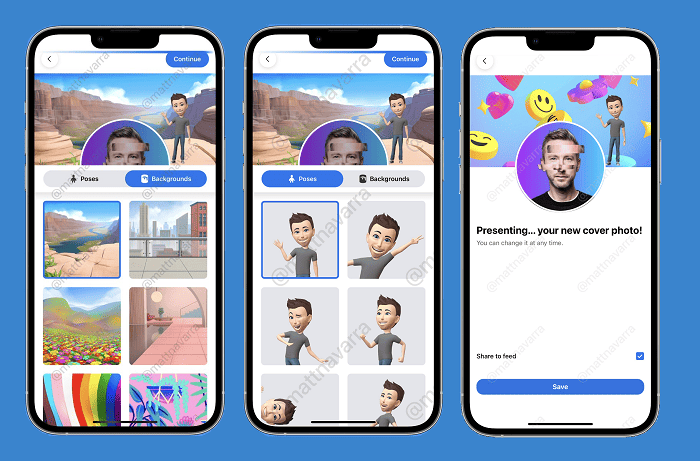 On the last 17th of June, Meta launched an avatar store. It is a marketplace of digital goods for avatars, including brands like Balenciaga, Prada, and Thom Browne. As tests avatar profile cover images, users can represent each profile of a Facebook account through accurate graphical representations. Users can also superimpose the avatar profile cover over an imagined scene.
Meta tests avatar profile cover images on 19 July 2022.
Implications to Marketers:
For now, Meta's avatar profile cover images can be a way for marketers and Facebook users to show how cool their graphic doppelgangers are. They can boost engagement and interest among target audiences.
Reference: https://twitter.com/MattNavarra/status/1549078764843327489