More than 72% of businesses are going digital today. It is because of the great demand for online shopping after the COVID-19 pandemic. That is why Meta (rebranded Facebook) continuously enhances its business suite. To further level up the competition, Meta launches small business studios.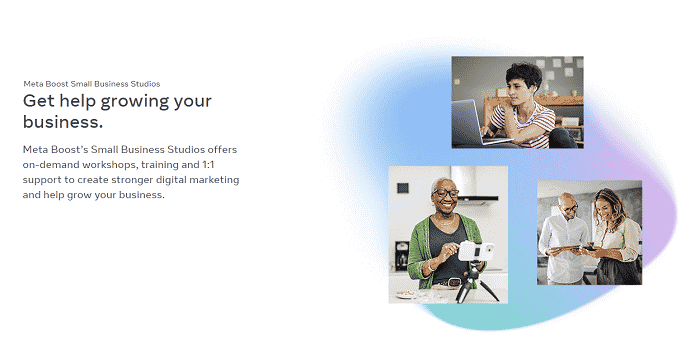 Meta's small business studios offer the following on-demand support to help small businesses grow and strengthen their digital marketing strategies. It includes one-on-one expert support from the following creative training experts:
Sasha Afelzweig, Meta's Business Marketing Manager
Darlene Helena, a Digital Marketing Consultant
JJ Harris, Creative Director & Founder of Techboogie
Tristen Sutton, a Social Media Ad Expert
The hub also houses a series of training and workshops, including:
Creative ads creation, Branding, Mobile Photography, Reels, and Video skills
Digital Marketing training for Building Online Presence, Business Growth, Establishing Facebook & Instagram Presence, and Personalized Ads
Meta launches small business studios on 20 July 2022.
Implications to Marketers:
Meta's small business studios are a good initiative to help marketers better handle the platform's various development options and tools. It is a hub worth visiting for small brands and businesses.
Reference: https://www.facebook.com/business/m/meta-boost-smb-event