The year 2022 witnesses a lot of changes on LinkedIn. These include a new business manager, carousel posts, product listing on profiles, etc. The platform also brought back a revamped marketing partner community group. Today, LinkedIn launches LinkedIn Collective.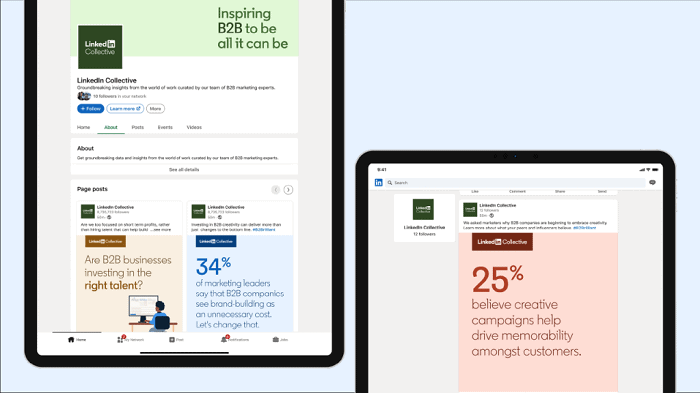 LinkedIn Collective is a new community for B2B marketers. It houses groundbreaking content resources, data, and insights from B2B marketing experts. LinkedIn Collective also aims to help marketers discover thought leadership through independent research and platform data.
The first LinkedIn Collective theme shares the insights of Jim Habig, LinkedIn's VP for Marketing, about creativity as the key to unlocking better ROI and stronger B2B brands. A post on how emotion-driven creatives drive long-term profits follows.
LinkedIn launches LinkedIn Collective on 02 August 2022.
Implications to Marketers:
LinkedIn Collective is a sort of publishing platform for B2B marketers. But it can significantly help all LinkedIn advertisers and marketers to make informed decisions on their LinkedIn strategies.
Reference: https://www.linkedin.com/business/marketing/blog/research-and-insights/presenting-linkedin-collective-a-community-built-for-b2b-marketers