Stories have been popular content on social media platforms. On Instagram alone, they have 500 million daily active users. Facebook has its own Stories Ads. Twitter has its stories version called Fleets. Today, LinkedIn launches Stories Ads.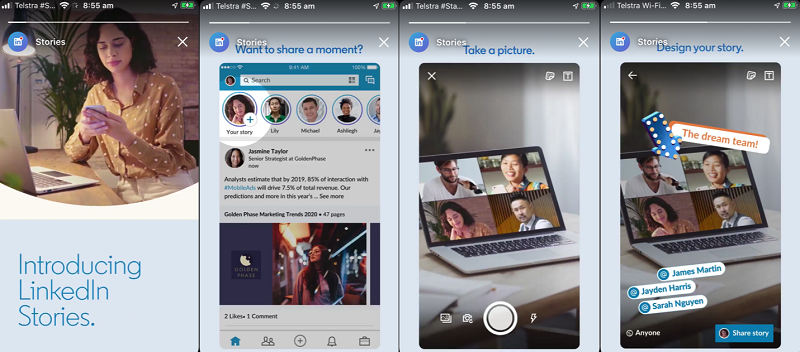 On 14 April 2020, LinkedIn began testing Stories in Brazil. It was then launched to Australia, Canada, France, the Netherlands, U.A.E., and the U.S. in September 2020. Stories are an easy way to publish what's happening daily in your professional life. Like Facebook, Instagram, and Twitter, LinkedIn Stories disappear 24 hours after posting. So, the content won't be permanently attached to a LinkedIn profile. The response to Linked Stories has been increasingly positive. So, LinkedIn is now testing Stories ads to a select group of advertisers. LinkedIn Stories Ads is either a full-screen vertical video or single-image ad which shows up on top of Linked-In Member-posted and Page Stories. 
LinkedIn launches Stories Ads on 10 December 2020. The platform is hoping that it will be fully launched by the 1st quarter of 2021.
Implications for Marketers:
LinkedIn Stories Ads is a new option for LinkedIn Marketing. For marketers, this new feature will allow them to use LinkedIn ad targeting tools on their LinkedIn Page's Stories. As such, they could hone targeting specific audiences to increase conversion. Remember that LinkedIn's 722 million community members are mostly decision-makers. This makes LinkedIn a powerful marketing platform.
Reference: https://business.linkedin.com/marketing-solutions/blog/linkedin-news/2020/introducing-the-beta-for-linkedin-stories-ads