Today, LinkedIn is rolling out new features and tools to enhance the platform. Last 12 May 2020, LinkedIn launched Virtual Events. Then, they added more custom post options on 14 July 2020. Before these updates, the launch of LinkedIn Stories in Brazil happened on 14 April 2020. It was then rolled out in France, the Netherlands, and the UAE on 01 May 2020. The last rollout of LinkedIn Stories was in Australia on 21 June 2020. After two months, LinkedIn announces its updates in the making.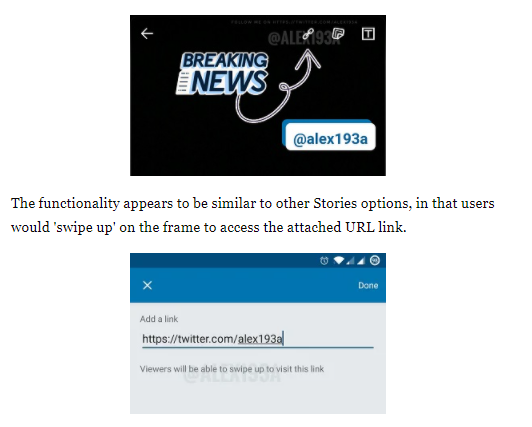 Alessandro Paluzzi is an Italian mobile developer. He shows on his 03 September 2020 Twitter post that you can now add a URL on LinkedIn Stories. Viewers can go directly to the URL's site once they swipe up the link. LinkedIn Stories allows users to upload a short video of up to 20 seconds. It only lasts for 24 hours but can be saved on Stories frames. Stories are shareable through messages, and viewers can also send messages to the story creator.
LinkedIn announces the LinkedIn Stories updates in the making as of 04 September 2020.
Implications for Marketers

:
LinkedIn Stories are only available in Australia, Brazil, France, the Netherlands, and the UAE. But LinkedIn will soon roll out the feature globally. Such a feature is a new opportunity for brands to expand LinkedIn engagement. Marketers can use LinkedIn Stories to humanize a brand and inform the target audience with product updates. They can also use it to highlight inspirations from the people behind a business. Adding URL to LinkedIn Stories is a great option to drive website traffic. As such, LinkedIn marketing is something to look forward to.
Reference: https://www.socialmediatoday.com/news/linkedins-may-soon-provide-the-option-to-add-url-links-into-your-linkedin/584777/