The best part of LinkedIn is continuous learning. The platform offers a new certification course from time to time. These are under its learning hub and LinkedIn Marketing Labs. Today, LinkedIn expands certification course partnerships.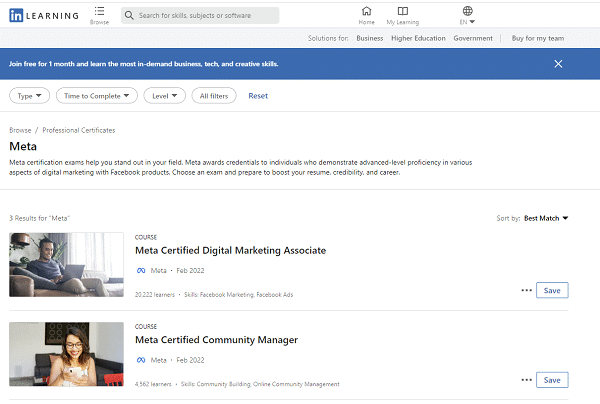 Three leading third-party providers will help LinkedIn learners discover content preparation directly from the source. These are IBM, Meta, and Oracle. IBM is a credible provider of cloud infrastructure. Meta will equip learners with digital skills that stand out. While Oracle provides cloud certifications on role-based learning paths.
LinkedIn expands certification course partnerships on 30 August 2022.
Implications to Marketers:
It takes time to build a skilled labor market. But LinkedIn's certification course partnerships' expansion gives marketers equal access to product innovations and skills.
Reference: https://www.linkedin.com/business/talent/blog/product-tips/helping-people-build-in-demand-skills