The COVID-19 pandemic has fast-tracked digital transformation among businesses today. Because of lockdowns and quarantines, brands need to use technology to keep online visibility. In response to the changing "faces of sales," LinkedIn updates its sales navigator to promote virtual selling.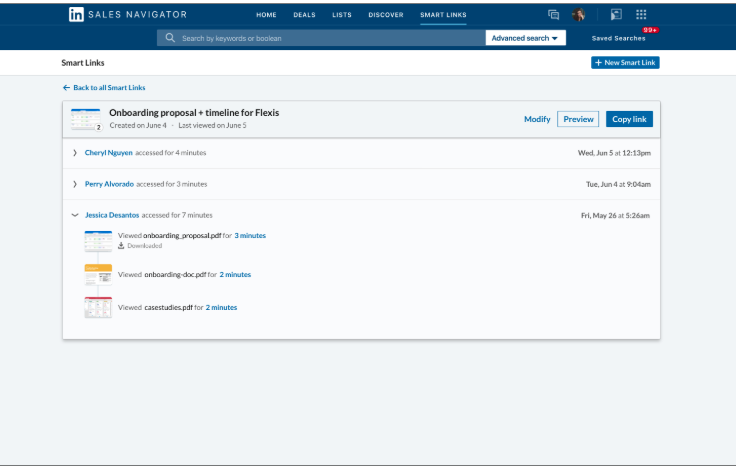 LinkedIn Sales Navigator's updates support three main drivers of virtual selling – real-time insights, collaboration, and relationship-building.
Enhanced Smart Links provides real-time insights. With such enhancement, users can view and share content without leaving the sales navigator page. It will also show who viewed the updates, when was it viewed, and for how long. From such data, an admin can track how often reps send content and which gets the most views. Admins can receive alerts and access Smart Links from messaging when added to LinkedIn InMail.
LinkedIn merges the shared notes and comments for easier collaborations. The notes and comments from the sales navigator lists, lead pages, and account pages can now be seen into one single page – under Notes. It will now be easier for team members to share and access useful insights on clients and leads even if they are not physically working together.
Sales Navigator integrates with Microsoft Dynamics 365 for better relationship-building. Because of the integration, adding a contact on the lead page or lead list will automatically update the CRM. This ensures that information on all sales platforms is accurate and up to date. The integration also provides a new Alerts panel where users can directly reply to any messages or concerns without leaving the sales navigator. In the new panel, users can also like, comment, or share on a saved lead post. These small gestures can promote better relationship-building.
LinkedIn Sales Navigator's updates start rolling out on 13 May 2020.
Implications for Marketers:
LinkedIn updates on sales navigator make it easy for marketers to promote virtual selling. The real-time insights in Smart Links let users know what matters most to the target audience. Notes can provide useful context on how to convince buyers into sales, while the Alerts panel can help marketers nurture a relationship with the community through real-time support and simple gestures.
Reference: https://www.linkedin.com/business/sales/blog/strategy/helping-accelerate-virtual-selling-effectiveness