It seems that Instagram is now focusing on leveling up its news feed display. First, the platform experimented with vertical content feeds. It is an option to swipe chronological feeds up and down. Recently, the platform introduced 3 different feeds on timelines – home, favorites, and followings. Today, Instagram works on full immersive feeds.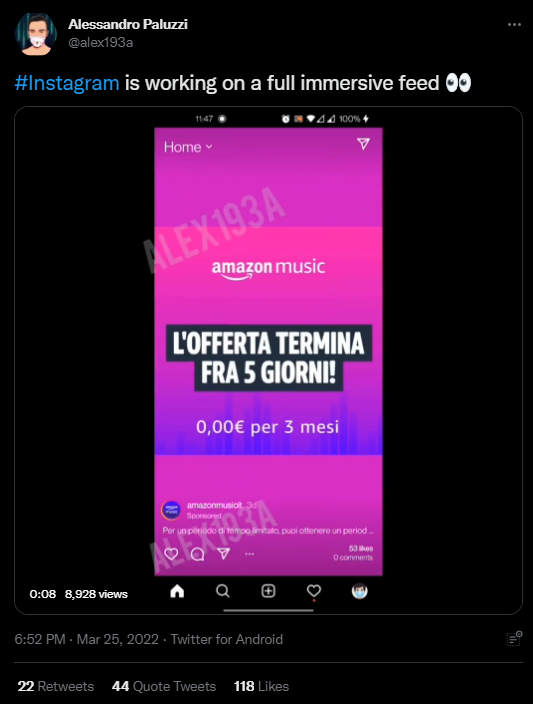 Alessandro Paluzzi, a mobile developer & reverse engineering expert, tweets about the update. Full immersive feeds on Instagram present everything in an immersive and swipeable UI. The feed posts, Reels, and Stories will show on a single flow. It no longer shows IG Stories on top. Instead, the full immersive feeds present them with a frame bar at bottom of the display. Users can swipe IG Stories left to see other frames. A progress bar shows in each video.
Instagram works on full immersive feeds as of 25 March 2022.
Implications for Marketers:
As Instagram works on full immersive feeds, it can help marketers boost engagement and reach. The new presentation style can also be a big push for video content.
Reference: https://twitter.com/alex193a/status/1507309531621122049