Instagram has been rolling out changes to help businesses maximize the platform. The efforts were an effect of the rising demand for online connections due to the pandemic. Today, Instagram updates options to manage the IGTV preview.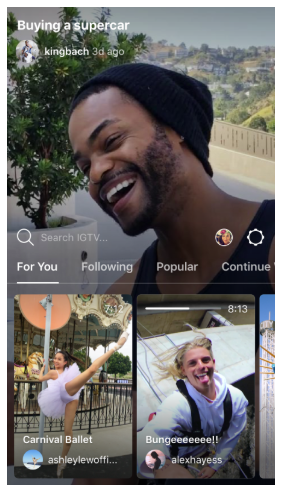 Last 10 April 2020, Instagram redesign IGTV and made it available on Stories. This was followed by allowing Instagram Live on IGTV last 14 May 2020. On Matt Navara's tweet, the update now allows users to edit the IGTV preview and profile cover. As such, a user can decide how the thumbnail of the IGTV post would look like. The new options are relatively small. But with Instagram monetizing IGTV, it may be a big difference.
The new updates take effect on 09 July 2020.
Implications for Marketers:
IGTV is a proven ad booster on Instagram. The new options to manage its preview are relatively simple and small. But, it's somewhat significant on the marketer's side. The profile cover can be a reason for Instagrammers to watch a video on IGTV. Crafting an eye-catching one can spark curiosity and increase viewership. Also, with the option to edit an IGTV's preview, marketers can experiment with different styles. Then, they can check which preview results to better engagement.
Reference: https://www.socialmediatoday.com/news/instagram-provides-new-options-to-manage-how-igtv-previews-appear-in-the-ma/581355/