Instagram has long been working on pinning comments and posts. Last July 2020, the platform introduced pinned comments. It aimed to highlight the author's comments or the most relevant comments. It is also a part of comments and post moderation. Today, Instagram enables pinned posts.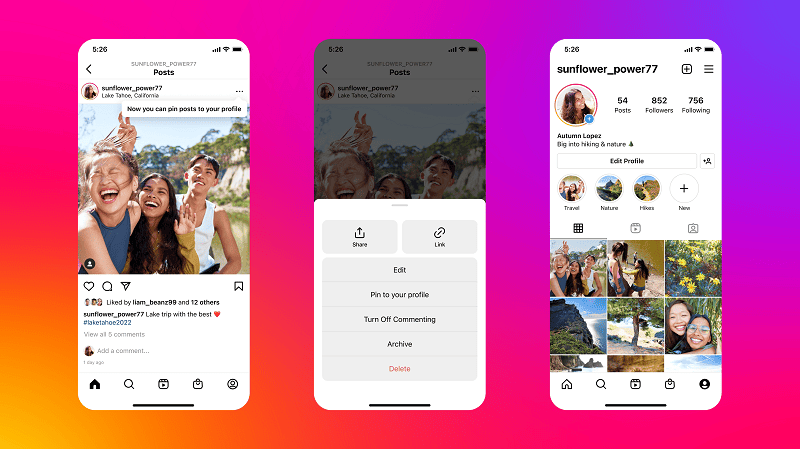 Instagram's pinned post provides another way to control an IG profile display. A "Pin to Your Profile" option appears when a user clicks the three dots function icon at the upper right-hand corner of a post. Pinned posts can be photos, Reels, videos, etc. It will be available to all Instagrammers globally.
Instagram enables pinned posts on 07 June 2022.
Implications to Marketers:
Pinned posts are great ways to maximize the appeal of an Instagram profile. For marketers, they can be an option to extend product displays and shops on business accounts.
Reference: https://www.facebook.com/instagram/photos/a.372558296163354/5219406121478523