Around the last quarter of 2020, Apple announced a major iOS update that will affect data tracking. The implementation of iOS 14.5 will be using the IDFA privacy control. With this update, users will be prompted to opt-in or opt-out from data tracking. As such, Facebook, Instagram, and Twitter have aired their refusal on the said implementation. To keep up with Apple's IDFA, Google introduces new privacy-safe analytics.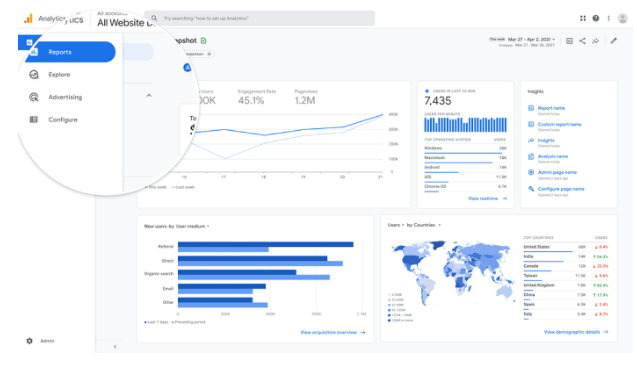 Google Analytics 4 is an AI conversion model based on past insights. This new privacy-safe analytics harnesses the power of machine learning to provide actual response data. For example, any incomplete information in a "User Acquisition" report will be completed by Google's AI-based on past campaigns. Google has also updated the format of its new privacy-safe analytics. 
A new left-hand sidebar called "Reports Workspace" is added. This houses relevant reports which an admin can curate to suit a team's specific needs.

An Advertising workspace now shows a quick snapshot of key performance measures which users can tap to expand.

Two new attribution reports were also added – Conversion Paths and Model Comparison. Conversion Paths allow visualization of the customer journey and conversion credit per channel. Model Comparison allows assessing campaign performance per attribution model. 
Google introduces new privacy-safe analytics on 10 June 2021.
Implications for Marketers: 
Google's new privacy-safe analytics provides campaign insights in a more privacy-friendly way. Instead of depending on data tracking to provide user analytics, this AI data modeling can at least help marketers negate the impact of Apple's IDFA. By using an advanced level of machine learning, Google Analytics 4 can give more insights into the behavior of online consumers.
Reference: https://www.socialmediatoday.com/news/google-updates-google-analytics-reports-provides-new-modeled-data-options/601653/