The world is constantly changing, and so is social media. As people's voices call for inclusivity, Google tries to find ways to promote it. The platform launched a Creator Safety Center on YouTube. It aims to protect creators of all nations against bullying, misinformation, and racial injustice. Today, Google enables Asian-owned tags on business profiles.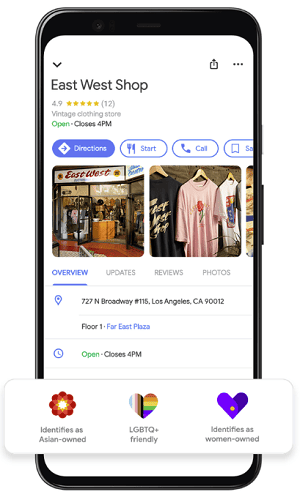 Google's Asian-owned tag aims to celebrate Asian-owned businesses. Starting today, all Asian-owned businesses in the United States can add a badge or tag called "Identify as Asian-Owned" on their business profiles in the Display & Video 360's Marketplace, maps, and searches. They can opt in or opt out anytime they wish.
Google enables Asian-owned tags on 03 August 2022.
Implications to Marketers:
Google's Asian-owned tags can significantly help business branding per culture or region. Just like Black-owned, Latino-owned, LGBTQ+-owned, or women-owned, they can help marketers bring a more meaningful impact to online consumers.
Reference: https://blog.google/outreach-initiatives/diversity/asian-owned-businesses/