Facebook aims to give its users a more personalized experience. That is why the platform is continually enhancing its news feed. The most significant measure it has made is enabling news feed control bars and filters. For better ad targeting, the platform also added category labels for Pages and dynamic ads. Today, Facebook is exploring a more feedback-driven news feed.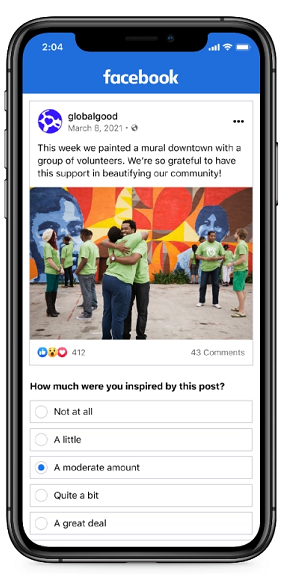 Updated Surveys
A major part of Facebook feed ranking is user survey. This survey aims to ask Facebook users what posts they think are worth their time. Around 10 thousand users filled out these surveys every day. Facebook now launches an updated survey and response queries to better understand what users want to see on their news feed. 
Inspirational Insights
Facebook will also run various feedback solicitations to better understand what types of posts they find inspirational on news feeds. The platform will now include inspirational insights as a news feed ranking signal. Also, Facebook will ask people what topics they want to see and avoid on their news feeds. Facebook will then rank these topics based on the collective feedback they will gather.
More Direct Responses
Facebook now makes it easier for users to hide posts they don't want to see on their news feeds. A new post design will make the hide option more prominent. This is an "X" sign in the upper right corner of a post. Once a user taps the "X" sign, Facebook will start hiding similar posts in that user's news feed.
Facebook explores a more feedback-driven news feed as of 22 April 2021.
Implications for Marketers:
Facebook's more feedback-driven news feed will have a big effect on billions of users. The platform hopes that the effect is a positive user experience. For marketers, such an approach can help brands maximize their reach. By customizing Facebook news feed, a brand's ads and the content will most likely show among users with higher buying intents.
Reference: https://www.socialmediatoday.com/news/facebook-flags-changes-to-news-feed-ranking-with-new-tests-to-determine-wh/598916/