Watch out WhatsApp users! Facebook is determined to make the messaging app another eCommerce platform. With 2 billion users worldwide, WhatsApp is the most used messaging platform globally. This is why Facebook sees its potential as a great way to market brands, products, and services. Recently, WhatsApp rolled out new business features like carts, QR codes, and shop buttons.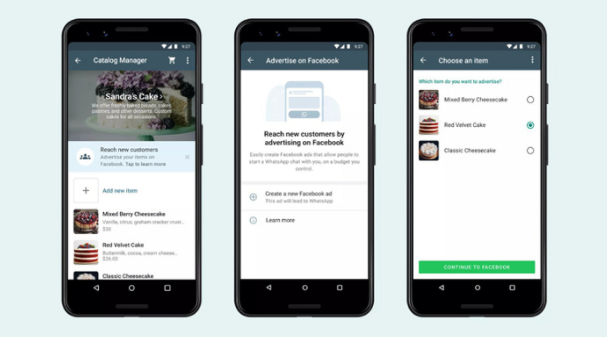 The new feature announced by Facebook is called "click-to-WhatsApp" ads. Brands and businesses can now create advertisements directly from a WhatsApp business account. Buyers can select an item from a WhatsApp catalog. A "click-to-WhatsApp" button will lead them to a Facebook or Instagram ad where they could directly buy the product. The update eliminates the inconvenience for brands to go to Facebook ads manager to be able to create a Facebook or Instagram app on WhatsApp.
Facebook announces upcoming WhatsApp Ads on 28 April 2021.
Implications for Marketers:
WhatsApp ads are a clear example of cross-channel promotion with Facebook and Instagram. Marketers can now direct their viewers to view product catalogs via WhatsApp. To facilitate the buying process, a "click-to-WhatsApp" button will lead them to Facebook or Instagram Shops. As an innovative start to social eCommerce, such a type of ad can boost revenue in WhatsApp.
Reference: https://www.socialmediatoday.com/news/facebook-will-soon-enable-businesses-to-create-facebook-ads-within-whatsapp/599268/