Facebook is dedicated to integrating messaging on its family of apps. This is to create centralized messaging between Facebook, Instagram, Messenger, and WhatsApp. First off, the platform rolled out several enhancements in Messenger. It launched Messenger Rooms on 24 April 2020. It also added Go Live, polls, and screen sharing on Messenger. Then, it integrated the messaging app on Instagram Direct. Today, Facebook offers a new messaging experience on Instagram.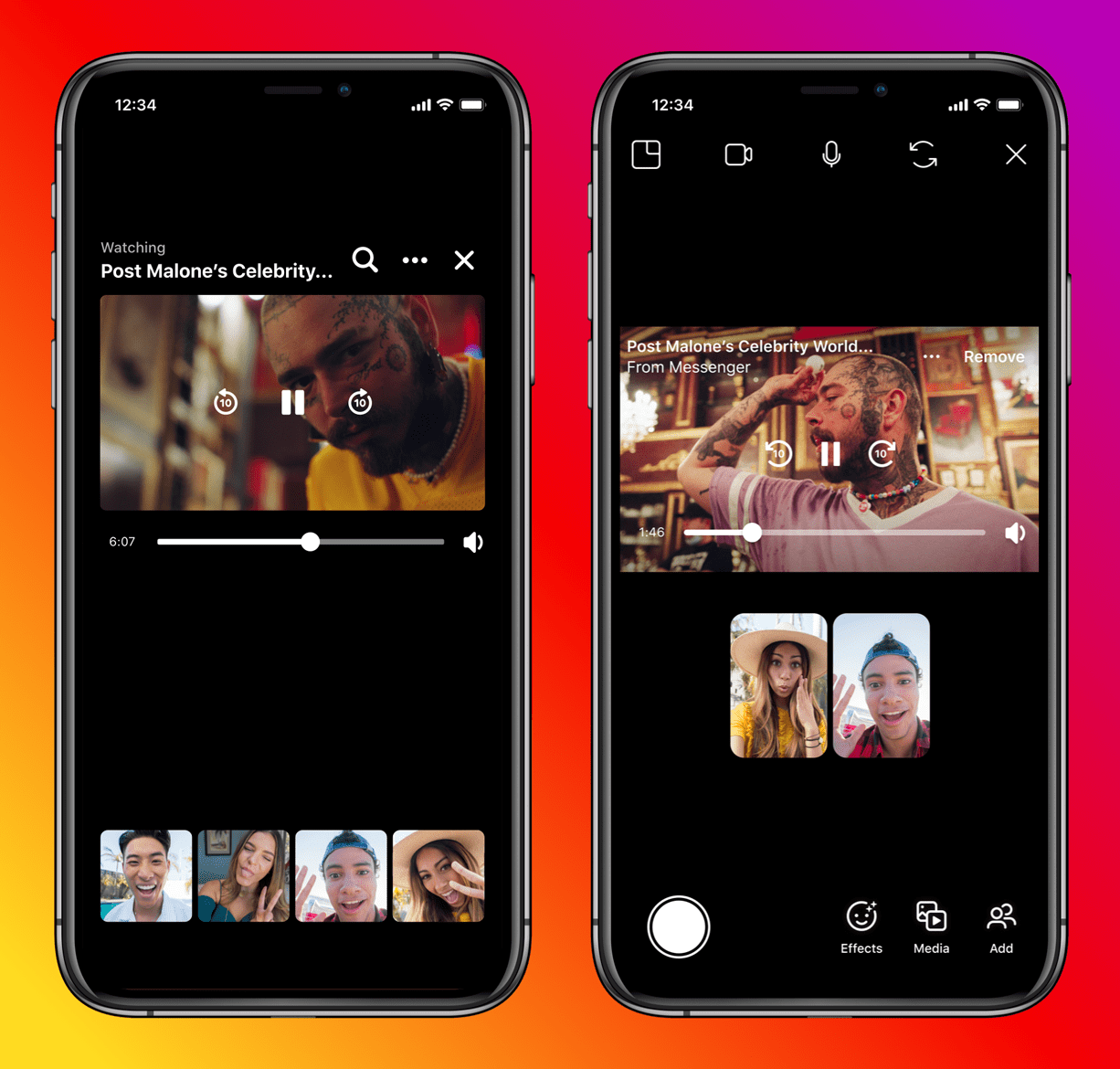 Watch Together
Facebook recently adds Watch Together on Messenger. Such a feature allows users to view IGTV, Reels, TV shows, and videos together with family and friends on Messenger. Two exclusive video series are currently available in Watch Together. These are:
"Here for It" by

Avani Gregg

, a social media personality

"Celebrity World Pong League" by

Post Malone

, an American rapper
Vanish Mode
The next new feature is the "vanish mode" where messages will automatically disappear 7 days after it was seen once the option is enabled. Such an option aims to give users the freedom to opt-out on a chat or thread easily. It's available to both Facebook Messenger and Instagram Direct. On WhatsApp, it's called disappearing messages.
Personalized Chat Themes
Last, Instagram adds personalized chat themes. These include love and tie-dye. Love chat themes feature love emojis, GIFs, and stickers for romantic chats. Tie-dye allows users to customize the color of their chat background and conversation. A special chat theme, "TinyTAN" features lovable characters from the trending Korean pop star group called BTS. Also, Facebook adds animated message effects,
 custom emoji reactions, and selfie stickers.
Facebook offers a new messaging experience on Instagram as of 18 November 2020. 
Implications for Marketers:
The new messaging experience on Instagram provides a better way to connect with the Facebook family of apps. For marketers, this is a new way of providing exclusive updates and special deals. It's also time to think of ways to maximize the value of Messenger as Facebook levels it up. Brands can use this messaging app to test-launch a new product. It's also a way to better know your audience. At most, brands can use Messenger to provide better customer service to promote loyalty.
Reference: https://about.instagram.com/blog/announcements/new-messaging-features-now-available-on-instagram-and-messenger