Using IGTV for marketing is new for lots of brands. It's been a hit in 2019 and recently saw a 300% increase in usage this year. It's such a wonder why brands started using it late. It's an excellent channel to showcase DIYs, product collections, and tutorials. These are the types of content that resonate with the Instagram community and build meaningful connections. Here's a complete guide to IGTV marketing.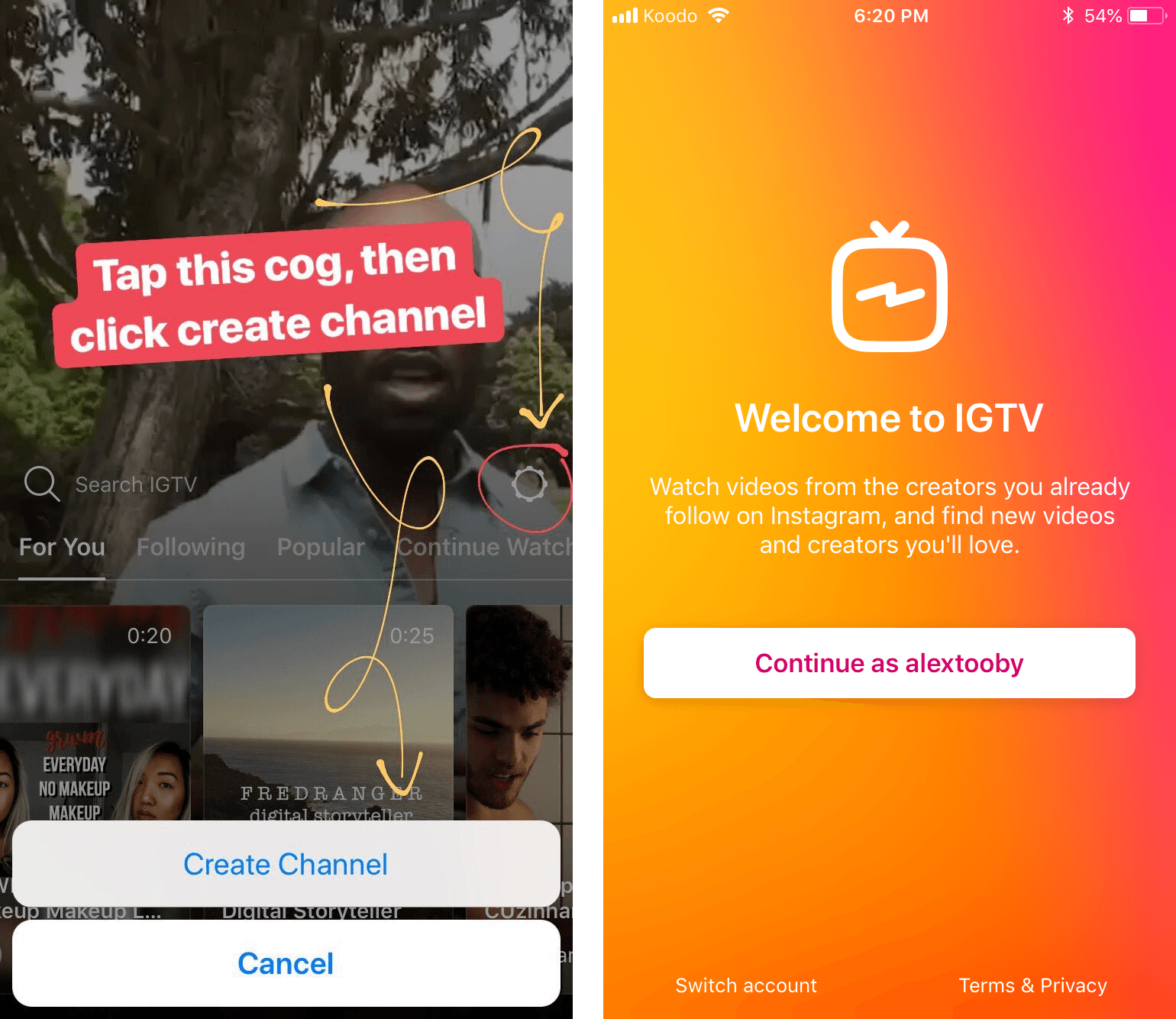 IGTV means Instagram television. It's a downloadable app integrated with an Instagram account. It was launched on 21 June 2018 and features a 1-hour video upload. IGTV is said to be Facebook's YouTube counterpart. This year, Instagram combined IGTV previews on Instagram Live and  Stories. It's now also featured on branded partnership tags and the Explore tab.
Starting with IGTV
Creating an IGTV channel is very easy. Download the app and log in using your Instagram credentials. It automatically syncs on your account allowing you to upload, share, and even watch IGTV videos. After one video upload in the app using a mobile device, you can then access IGTV on your desktop. You can also upload, share, and watch videos on an IGTV desktop. 
There are three ways to upload an IGTV video:
Using the camera roll or gallery button on your Instagram feed;

Using the IGTV button at the right side of your Instagram feed;

Using the Plus button (+) below your Instagram feed.
IGTV Video Requirements
An IGTV video must be in the MP4 file format. The maximum length allowed is 15 minutes for mobile device uploads and 60 minutes for web uploads. This is equal to a video file size from 650MB to 3.6GB. IGTV videos are designed for vertical viewing. The ideal aspect ratio is 9:16. If you're going to use horizontal videos, the ideal aspect ratio is 16:9. 
4 Best Practices on IGTV
Use an eye-catching but relevant cover image on IGTV for a professional look. The recommended image size is 420 X 654 pixels. IGTV cover photos serve as thumbnails for users to preview. It makes it easier for people to click, read, and watch on your IGTV.

Consistently upload IGTV videos to engage your followers regularly. This is one effective practice in the Instagram community. Visibility in the platform results in an increase in brand discovery.

IGTV suggests topics viewers want to see. Experiment with ideas, layouts, and structures when uploading suggested content to increase viewership. 

Add on-screen text on IGTV videos to maximize viewership. Text captions have proven to be a good teaser to make the audience curious.
Video Ideas for Your IGTV Channel
Here are five video ideas to strike gold on your IGTV channel:
Showcase product launches highlighting its features and uses.

Humanize your content by showing a sneak peek of what's happening in your company

Use IGTV to educate your customers about a product or service.

DIYs or tutorials to guide buyers on how to unpack, use, and optimize a product or service.

Liven up the holidays or seasons by posting relevant video content.
Best Tools for IGTV Videos
The following are the best editing tools you can use to create amazing IGTV videos:
Canva

for your IGTV cover photo.

Inshot

a video on-the-go editing tool.

Premiere Pro

by Adobe for editing video dimensions plus adding music and text on the video.

Snappa

for creating, storing, and sharing online graphics.

Wave

for repurposing edited videos.
Implications for Marketers

:
This complete guide to IGTV marketing is a great way to boost a brand's presence on Instagram. Marketers should look forward to maximizing connections using IGTV. They should aim to create IGTV videos that hook the target audience in discovering the value of a brand. It's an easier option to consistently post because there's no need for sophisticated cameras. With just a phone and an idea, you can post on IGTV and directly connect with your audiences.
Reference: https://www.socialmediatoday.com/news/the-complete-guide-to-igtv-dimensions-best-practices-and-creation-apps/586120/