In recent years, YouTube has seen significant growth in the partnerships between creators and brands. That is why YouTube continues to create tools to help facilitate connection. Today, YouTube launches Media Kit for BrandConnect.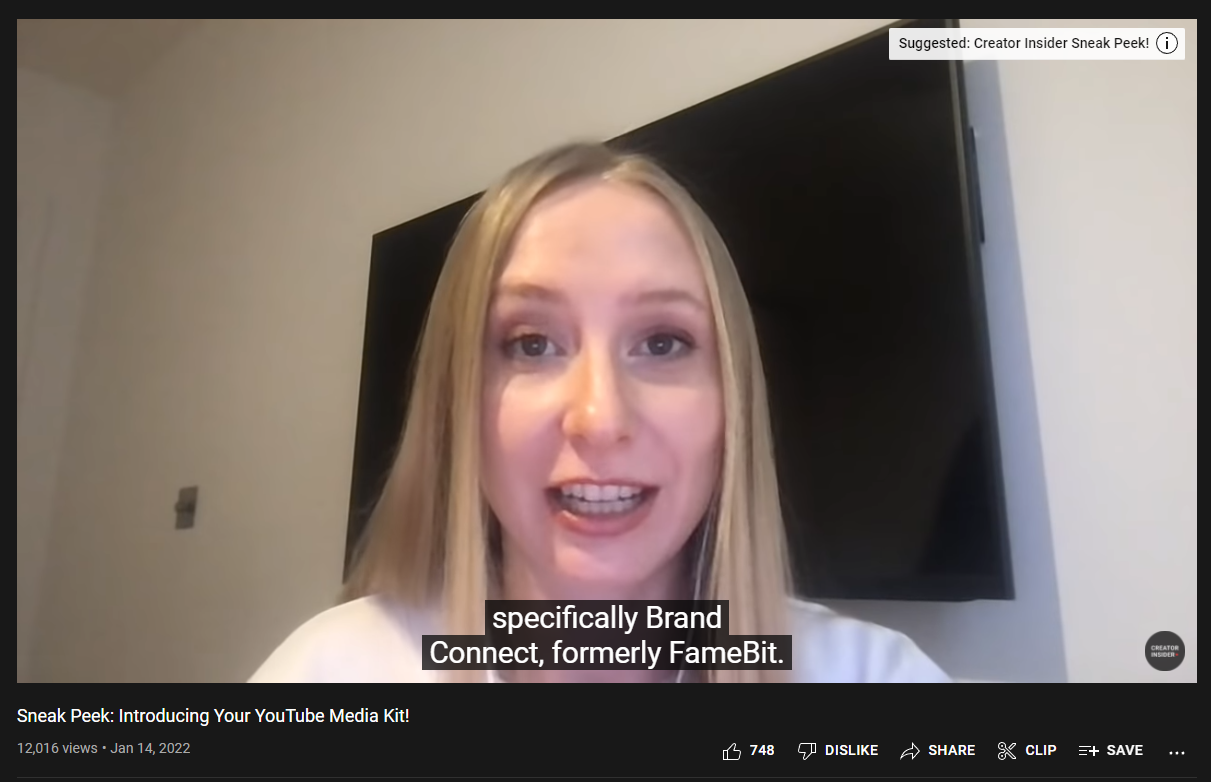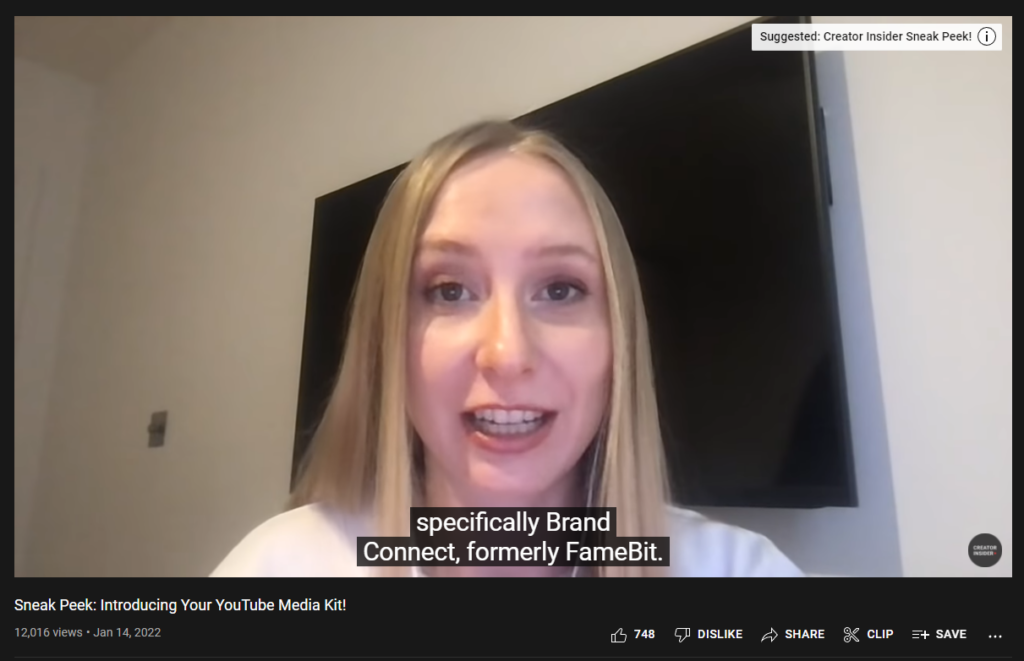 The Product Specialist on YouTube Analytics, Alina Verbenchuk, shows a preview of the Media Kit for BrandConnect. First off, BrandConnect is YouTube's monetization service for their creators under YouTube Partnership Program (YPP). You can find the Media Kit under the BrandConnect tab under the monetization section of a YouTube channel.
YouTube Media Kit features a shareable summary of a creator's audiences and viewers' stats. These include the following:
A customizable channel bio that does not impact a channel's public bio
In-depth audience data like their demographics and interests
Highlight previously paid partnerships for additional reference where creators can choose 4 video campaigns
Shareable Media Kit in PDF
YouTube launches Media Kit for BrandConnect on 14 January 2022.
Implications for Marketers:
YouTube's Media Kit can help creators showcase their creative and promotional powers. For marketers, this can better help them determine if they are choosing the right target audiences.
Reference: https://www.youtube.com/watch?v=If6WiKNvHKQ