YouTube is continuously finding ways to make it easier to watch and interact on the platform. In the last few months, it has added audience insights, mid-roll ads, smart replies, and Stories insights. Today, YouTube adds these new viewing features.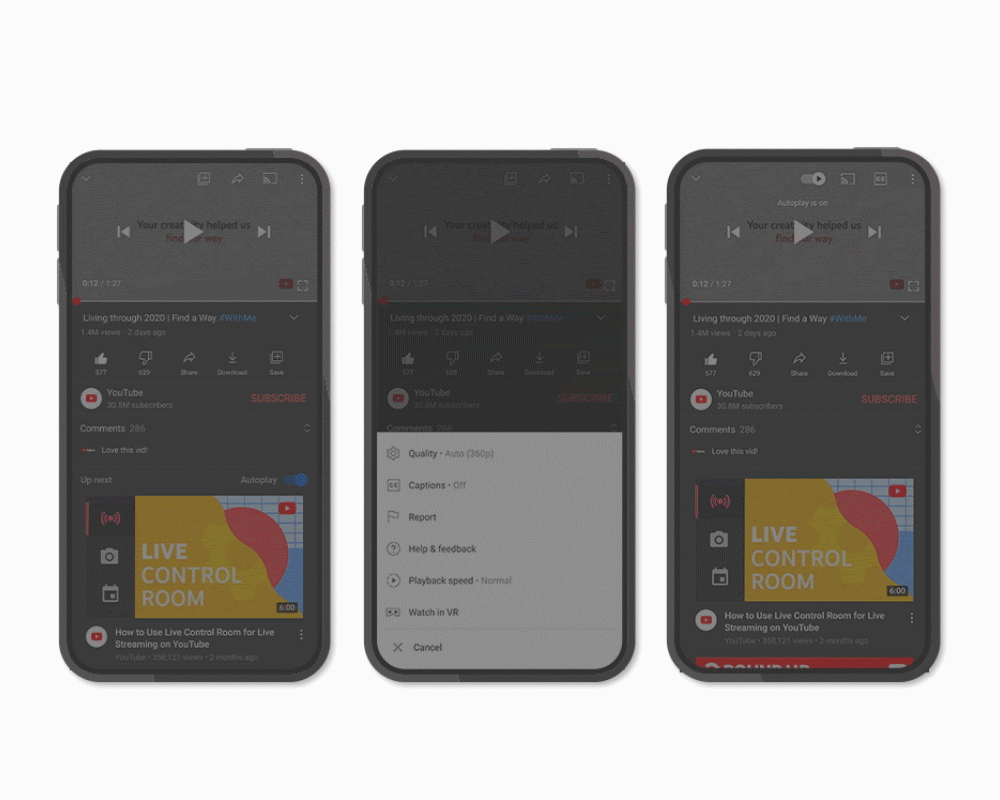 The updates include new tweaks to a video's playback options. 
A list of

video chapters

will now be included on a video thumbnail. It allows users to switch between sections of a video. Users can also see the timestamps besides each chapter to know the length of each section. These also allow switching back and forth to a certain chapter.

YouTube also streamlined its page player by rearranging its button. It moves "captions" to the video player itself to easily play a video back and forth. It also moves "autoplay" on the playback itself to easily switch it on and off.

It's also easier now to be in full-screen mode while watching a YouTube video. Just swipe up for full-screen viewing and swipe down to exit. 
YouTube adds these new viewing features as of 26 October 2020.
Implications for Marketers:
Marketers should consider new viewing features when creating YouTube content. They may simply cater to the users' needs but can add ways for brands to better connect to their audience. Marketers can use chapters to spotlight different products on their video ads. They can also control the length to evenly distribute the time to present the value of a product between time stamps. 
Reference: https://blog.youtube/news-and-events/tips-and-tricks-watching-your-favorite-videos/