Here's something new to Twitter's Clubhouse-clone! Twitter previews recorded Spaces. They are live audio rooms officially launch last May 2020. They also become one of Twitter's paid subscriptions under ticketed Spaces.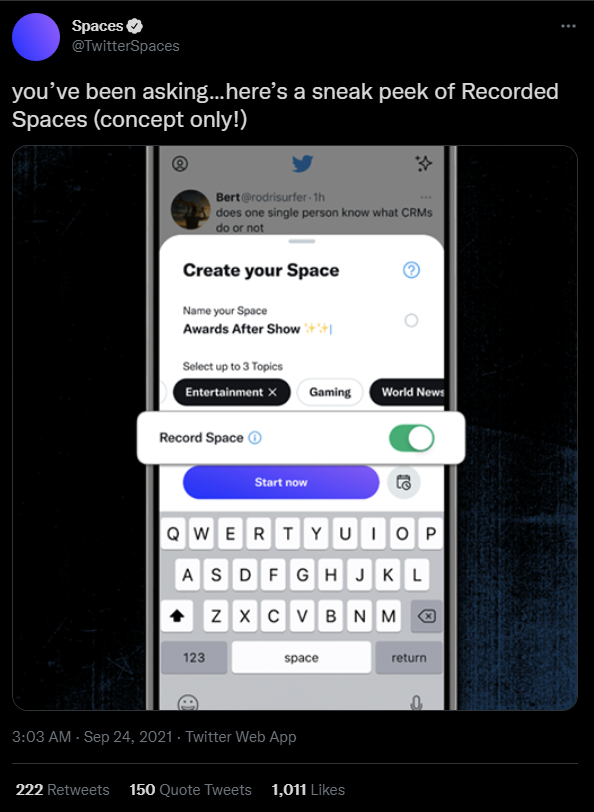 Recorded Spaces allow Twitter users to record an audio file via Spaces and edit it for later. Downloading Spaces in the past is a little clunky. That is why Twitter updates the tool for recording and re-purposing Spaces. It provides a new option to record live audio rooms besides Twitter's archived file downloading and native recording tool.
Twitter previews recorded Spaces on 23 September 2021.
Implications for Marketers:
Twitter's recorded Spaces can open new monetization opportunities to marketers. It allows brands to build audiences and partnership opportunities by repurposing Spaces.
Reference: https://twitter.com/TwitterSpaces/status/1441116012955389965