Here is one good piece of news for all businesses, creators, developers, and publishers. Twitter opens professional accounts to everyone.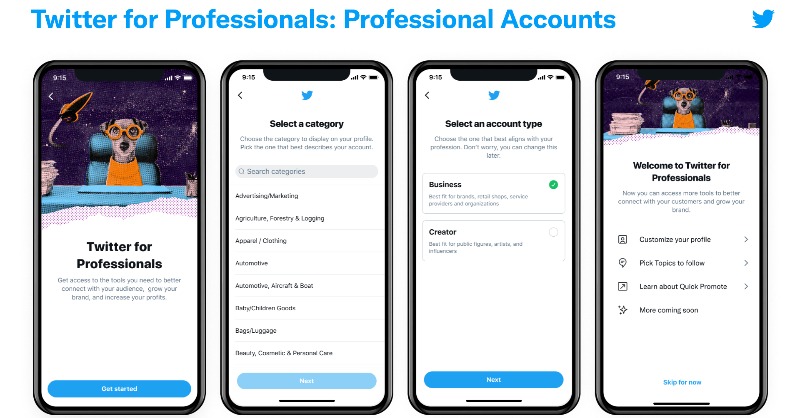 Twitter introduced such profiles in April 2021. Professional accounts are new ways to present a brand or business covering all industries, sizes, and spaces. It featured an "About" module for basic business information and a "Profile" module that can either be a newsletter or shop. They are currently available to a small pool of US users. Today, Twitter professional accounts are globally available to everyone within the Twitter nation.
Twitter opens professional accounts to everyone on 30 March 2022.
Implications for Marketers:
Twitter professional accounts can clearly define the unique presence of a brand or business within the Twitter community. It can help marketers boost SEO through the "About" module and increase conversion via shop catalogs in the "Profile" module.
Reference: https://twitter.com/TwitterBusiness/status/1508855707684438016