Just yesterday, Twitter revealed their new tipping payment methods and the ability for users to link their Ethereum addresses to their profiles. It looks like we can't stop the top app from soaring high as they bring another new feature to our tables, as users can now pin up to six DM chats to the top of the inbox at once.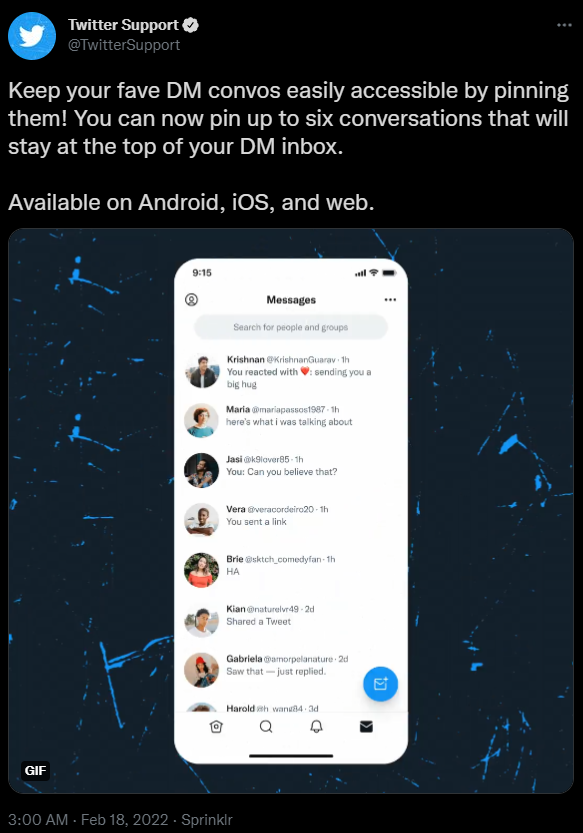 If you swipe to the right on any chat, a new pin option will appear, allowing users to maintain that conversation at the top of the stream even as new DMs arrive. This may be a terrific method to stay in touch with their closest friends without having to browse through the app every time users would like to send a new message.
Twitter announces a new feature that allows users to pin DM chats on 18 February 2022.
Implications for Marketers:
This could be specifically useful for customer service via Twitter DM, as it allows marketers to keep in-progress chats with customers at the top of their inbox, making sure that they are informed of what needs to get done while also making it easier to keep track of it without having to remember specific usernames.
Reference: https://twitter.com/TwitterSupport/status/1494386367467593737