Twitter's Professional Accounts now have a new analytics panel that shows account performance.
Your Twitter Analytics tools already provided these numbers. This improved design is more of a reformat, but it might allow Twitter to add fresh display upgrades and data insights over time.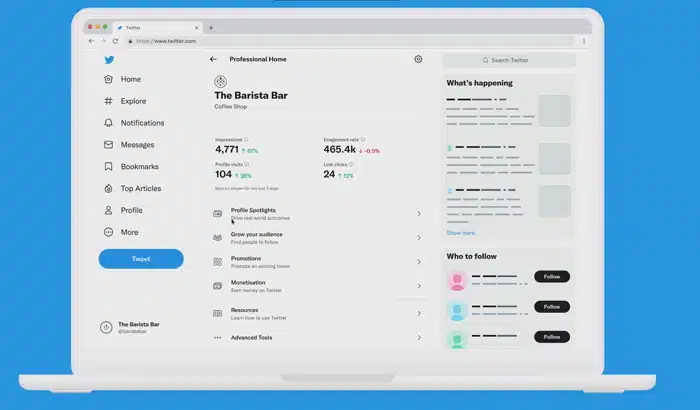 It also simplifies your workflow by showing your complete performance statistics on one screen and linking to your other Professional Account features and tools from the insights dashboard.
It's not a significant adjustment, but it may be useful, especially for new businesses on the app.
Over the past year, Twitter has been expanding its Professional features, which might lead to future enhancements and insights.
It may be worth checking the revised "Professional Home" by pressing on the "More" icon at the bottom of the right-hand side menu in the desktop app and selecting "Professional Home."
Twitter's professional account analytics tab is available on 9 October 2022.
Implications to Marketers:
Having an analytics tab allows marketers to review their Twitter performance and find better strategies to further generate more leads and expand their network.
Reference: https://twitter.com/TwitterBusiness/status/1578446813375655936