The fastest growing social media app is now in the race to lead eCommerce marketing. Recently, TikTok enabled lead generation tools. Launched in 2016, the platform gained notoriety because of its short video clips enhanced by AR effects. As of April 2021, it has 73.7 million users worldwide. With a large number of audiences, many brands and businesses have been using the platform to promote their products and services. As such, TikTok decided to pursue an eCommerce push by enabling eCommerce ads. It also launched a business creative hub to support brand collaboration.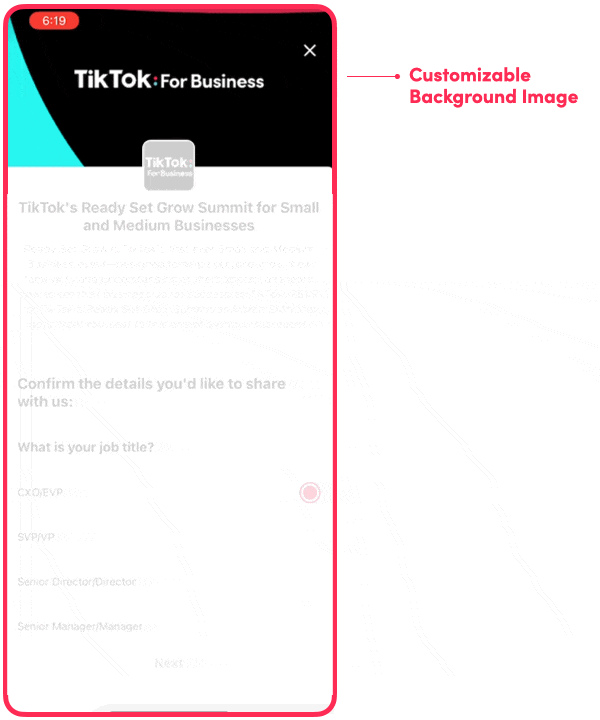 TikTok's lead generation tools aim to help brands and businesses better connect with their audiences and drive sales. A call-to-action (CTA) allows marketers to create a form that TikTok users can fill up with their contact information. This form can be very helpful in targeting customers for future promotions. The form also signals the user's interest to buy a product or service. For better engagement, TikTok's lead generation forms have customizable backgrounds, images, and questionnaires. The information gathered will automatically be saved on a TikTok business profile. It can also be integrated with the CRM of a business.
TikTok enables lead generation tools on 28 April 2021. 
Implications for Marketers:
TikTok's lead generation forms could be a handy option for marketers to gather data directly among TikTok users. But marketers have to remember that the implementation of Apple's iOS 14.5 privacy setting may impact such a feature.  Still, lead generation is a key factor in a successful marketing strategy. As such, brands and businesses should aim to present these forms as convincing as possible.
Reference: https://www.socialmediatoday.com/news/tiktok-launches-lead-generation-ads-to-help-advertisers-collect-audience-in/599244/