Pinterest is where brands and businesses can turn ideas and inspiration into a sale. It is because of the platform's paid partnership tools with Shopify, Tastemade, WooCommerce, etc. As part of its effort to boost sales, Pinterest launches hosted checkout today.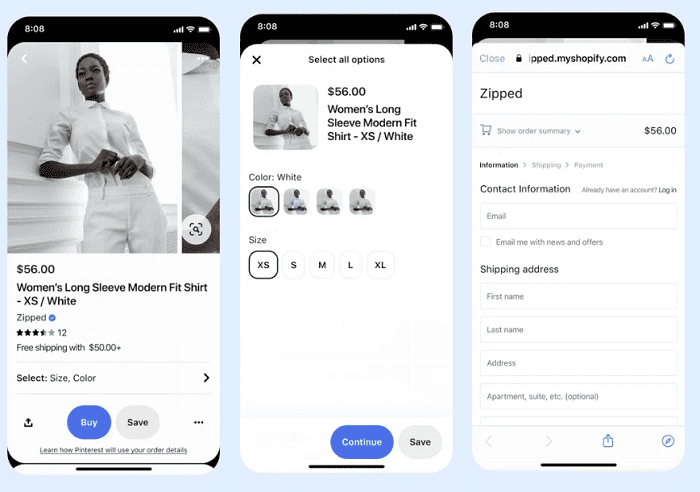 Hosted checkout on Pinterest is a new shopping experience that removes multiple steps in the buying process. It is initially available on Shopify. It is as simple as pinners picking the exact product they want – with the correct color and size. As they tap the 'Buy' button, they only need to enter their payment and shipping details to check out. Hosted checkout is now offered to US businesses under the Pinterest Verified Merchant Program.
Pinterest launches hosted checkout on 15 August 2022.
Implications to Marketers:
Pinterest's hosted checkout makes it simpler for marketers to sell and people to shop. As such, it can help boost conversion and sales among Pinterest brands.
Reference: https://business.pinterest.com/en-au/blog/new-tools-for-shopify-merchants-on-pinterest/