Video calls have been used more and more over the past few months, especially due to lockdowns being imposed all over the world. That is why Facebook continually tries to develop and improve its video call system on Messenger. Recently, Facebook announced a range of updates for its newest feature on Messenger, Messenger Rooms.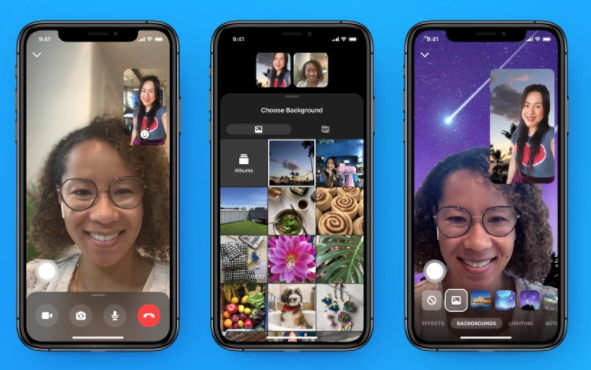 Messenger Rooms is a new video hangout option that allows multiple users to engage in a video call and enjoy tons of cool features that amplify their video call experience. Back in April, Facebook included 360-degree, rotating backgrounds and mood lighting in Messenger video calls to make them more interactive.
Now, Messenger Rooms is not only meant for interacting with friends. Businesses have taken to using digital means of communication since many workforces are still working from home, so video messaging platforms have become increasingly useful and popular. On 26 August 2020, Facebook announced the new features available for Messenger Rooms.
Discover Rooms
Users will then be able to see the Rooms that they've been invited to as they will show up at the top of their Chats tabs.
Create Rooms
Users will be able to create a Room of their own through a Messenger Chats tab.
Edit Rooms
Users can customize their rooms with Messenger Room's new set of customization tools.
Manage Rooms
Users can view, edit, and join the Rooms they have created as they please. They could also delete Rooms that aren't needed anymore.
The Room links or portals could be sent to other people so that they can join in.
The new features are designed to make Messenger Rooms more easily accessible and more manageable for users. 
Implication for Marketers:
Marketers can look into using Messenger Rooms as part of their marketing strategies. Because the rooms have become more easily accessible and customizable, marketers can use them as potential platforms to reach out to customers by using their own designed collaterals as backgrounds for the Rooms or even host group calls to talk about brand values and brand story. It can even be used to host webinars, meetings, and classes by the brands.
References:
https://messengernews.fb.com/2020/08/26/messenger-enhances-your-rooms-experience-with-new-features/