Back in 2018, Facebook has been in hot water because of a data privacy controversy. The Cambridge Analytica Scandal has been a very big challenge to the platform. Such a challenge initiated several reforms on Facebook's policy. It even causes a delay in launching the Facebook Portal. Fortunately, it was launched on 08 October 2019. Today, Facebook adds Messenger Rooms and Go Live for Group in Portal.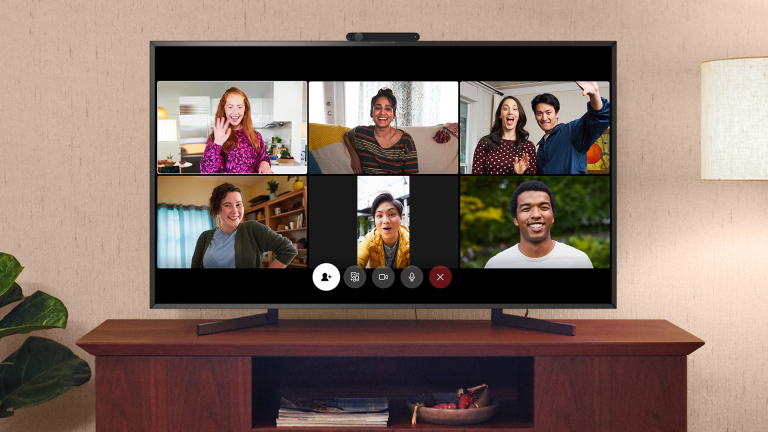 Portal is a Facebook, Inc. device with a built-in Amazon's Alexa assistant. Using a Facebook account, one can start voice commands on the device. These include feeds on Facebook, Instagram, Messenger, and Whatsapp. One can also start phone calls and video calls. The device serves as a digital photo frame when not in use.  Because of the COVID-19 lockdown, Portal's sales increased more than 10x. So, Facebook tries to find new ways to make the device more engaging.
As of 16 June 2020, Messenger Rooms is now available on Portal. This makes it easy for users to jump in and out of joinable group video calls in Messenger. The update also makes use of digital backgrounds to liven up the conversation. Messenger Rooms which was launched on 24 April 2020, allows users to add up to 50 participants. Even friends without a Facebook account can join using the Messenger Room link.
Facebook also adds live with to Portal. Initially, one can only broadcast through a Facebook personal profile. But with such an update, one can also go live on Facebook groups and pages. This can be beneficial for a group presentation or how-to demos. 
Together with both updates, Facebook adds the shared photo and new AR card options from mobile phones during a Messenger call in Portal. This comes together with the "Hey Portal" control option, which lets users start WhatsApp calls.
Implications for Marketers:
Portal is the first social media platform hardware. It's the start of bringing voice assistants to the consumer's homes. For marketers, this is an opportunity for voice marketing.  Thus, there are some needs to shift SEO and content creation to be voice-search friendly. As searchers find the convenience, to make inquiry calls through voice commands, it may also revive the need for brands to answer phone calls.
Enabling Portal's Facebook's live with among groups and pages is also a big opportunity to present a brand's product and services. Real-time discussion of a brand's value from an influencer or how-to product demos can increase conversion and awareness.
Reference: https://about.fb.com/news/2020/06/new-portal-features/