Twitter has been full of surprises this 2021. Here's the king of all surprises from Twitter! Jack Dorsey steps down as Twitter CEO. The resignation is effective immediately.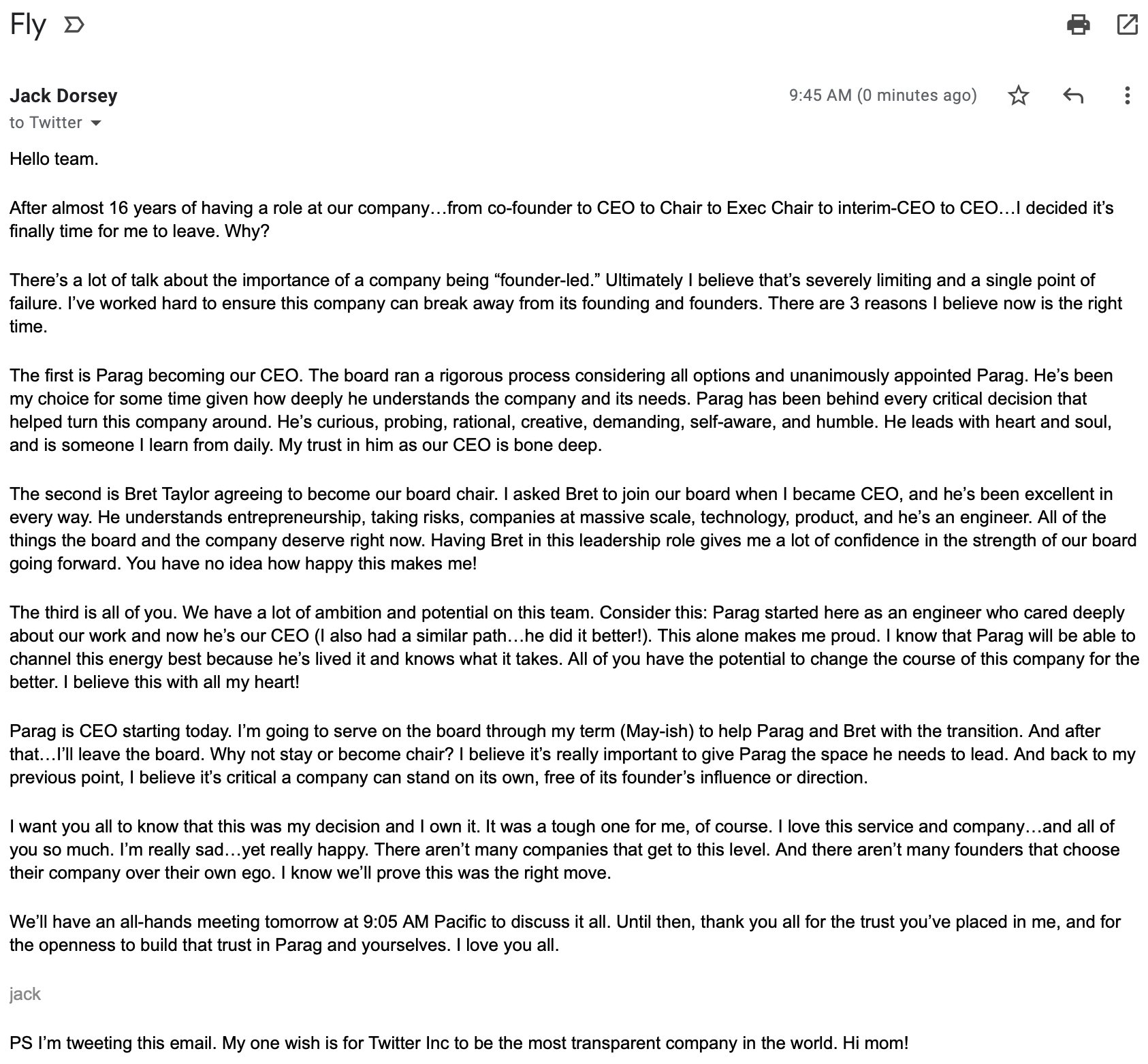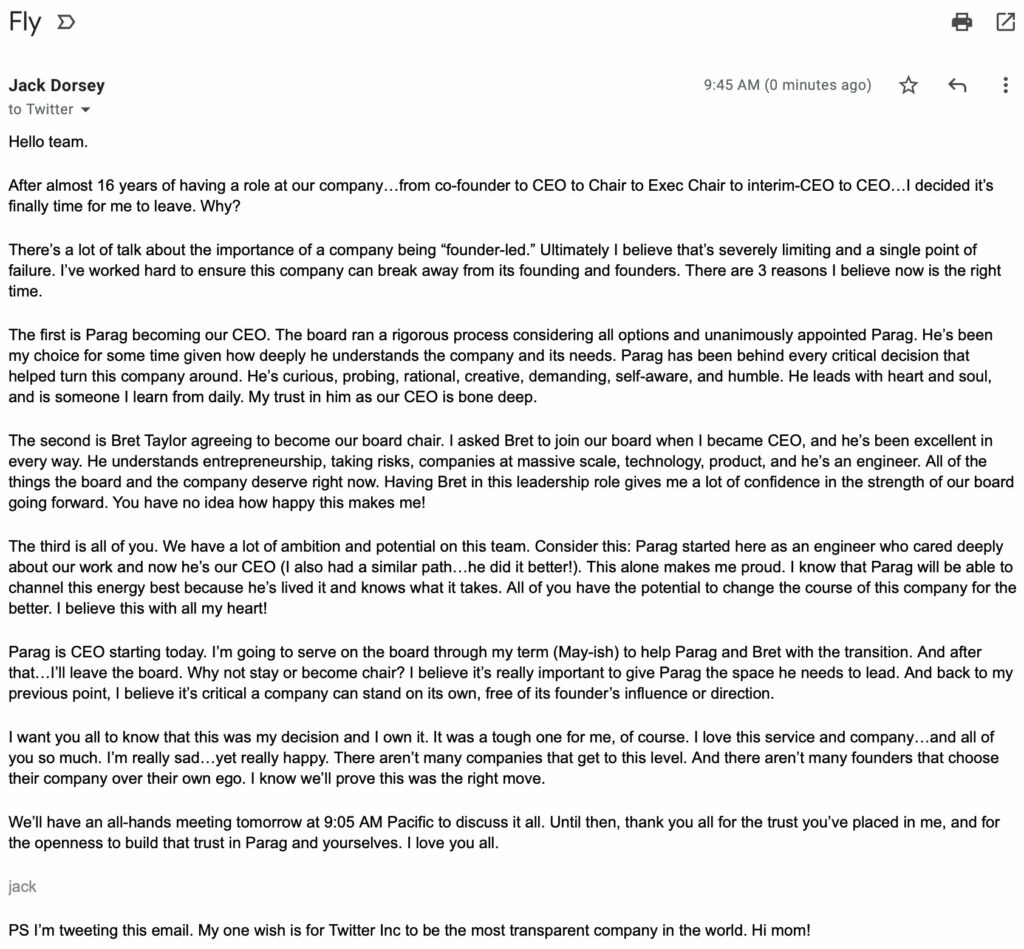 Parag Agrawal will be replacing Jack as the CEO of Twitter. He started as a product engineer on Twitter in October 2011 and became the recipient of the platform's "Distinguished Engineer" title. In October 2017, he was appointed as Twitter's Chief Technology Officer. Parag took some bold initiatives like Twitter's decentralization. He also addressed high-profile problems like Twitter's large-scale password security issues. 
People see Dorsey's resignation to be influenced by Elliot Management Corp., who feels that a dedicated CEO should run the platform. Jack Dorsey steps down as Twitter CEO on 29 November 2021.
Implications for Marketers:
As Jack Dorsey resigned being Twitter's CEO, expect more big changes on Twitter. Marketers should be ready for any shift and keep a close watch on Twitter updates.
Reference: https://twitter.com/jack/status/1465347002426867720