A riding app is recently getting social media users' attention. BeReal is a new social media app asking users to post unfiltered photos of themselves. That is why Instagram integrated its camera features with searchable maps to test "Share a Snapshot."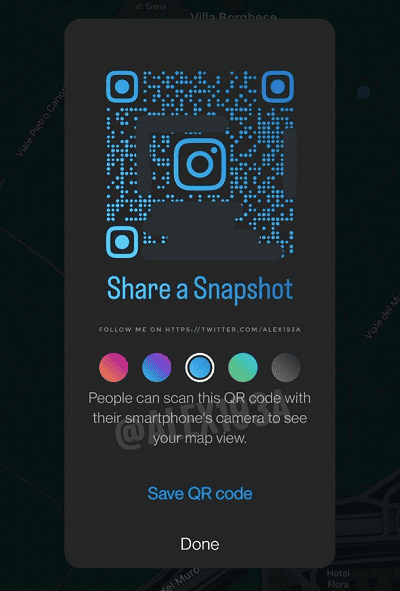 Reverse engineering expert Alessandro Paluzzi tweets about the update. Instagram's "Share a Snapshot" is an imitation of the BeReal app. The tweet shows a photo of a QR code, which Instagrammers can add to their post. Other users can scan the code with their smartphones to see a map view. The map view is the exact location of a sharer at a given time. When added to a dual camera upload, it is a perfect clone of a BeReal post.
Instagram tests "Share a Snapshot" as of 08 August 2022.
Implications to Marketers:
As Instagram tests "Share a Snapshot," marketers can take advantage of local SEO marketing. Hopefully, such an update will not be a privacy concern for Instagrammers.
Reference: https://twitter.com/alex193a/status/1556381990504505344