Instagram is currently testing a new feature that will help users connect and engage with others based on common interests. The feature is called "Collaborative Interest" and it allows users to create groups based on shared interests, such as music or art, and then explore content related to those interests together.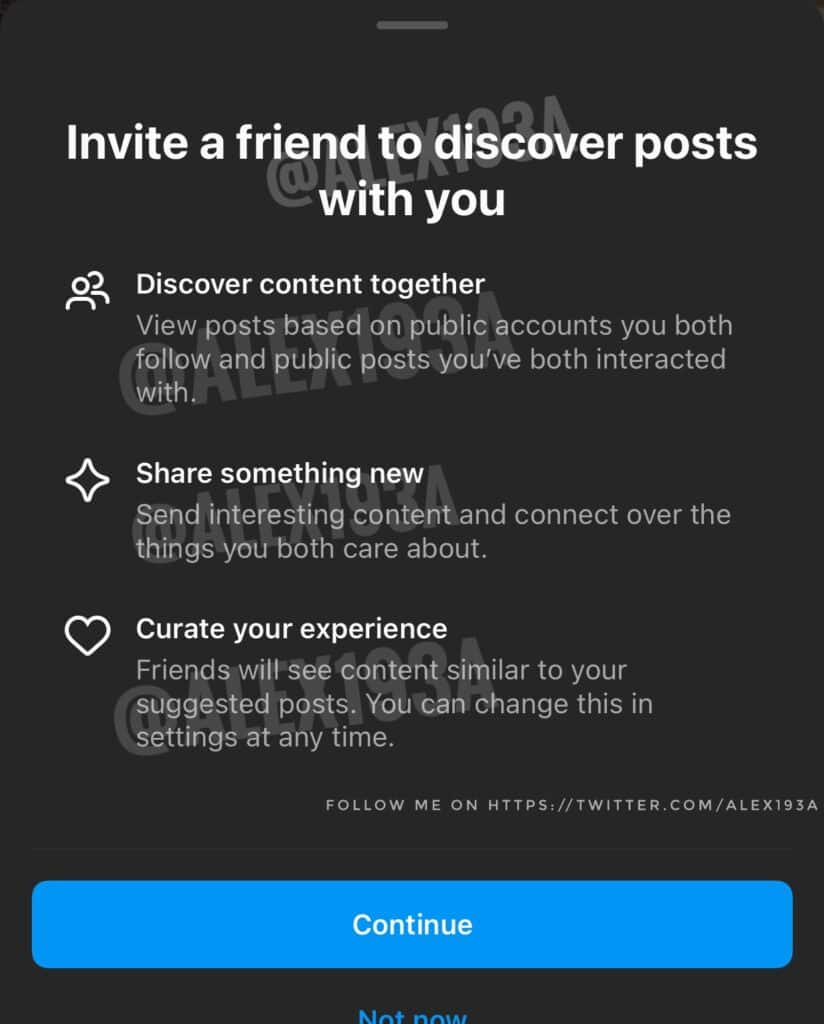 To use Collaborative Interest, users can select the new option in their profile menu and then choose their interests. Once a group is created, users can invite their followers to join and then start exploring the content together.
Instagram hopes that this new feature will make it easier for users to find and connect with others who share similar interests. It also aims to promote community building and help users discover new content that they may not have found otherwise.
This new feature is currently being tested among a small group of users and there is no word yet on when it will be rolled out to the wider Instagram community. However, if successful, it could be a valuable addition to the platform and a new way for users to connect over shared passions.
Implications to Marketers:
Marketers can benefit from Instagram's new Collaborative Interest feature by gaining a deeper understanding of their audience's interests and building targeted communities around those interests. By exploring the content and conversations happening within these interest-based groups, marketers can gather valuable insights into what their audience cares about, what content resonates with them, and how they engage with each other. They can also use these groups as a platform to engage with their audience directly and build stronger relationships with them. Additionally, if the feature is successful and becomes widely available, marketers can explore the possibility of creating their own interest-based groups to engage with their target audience and promote their brand.
Reference: https://twitter.com/alex193a/status/1643028958068322305