How many likes do you have on Facebook? How about the number of likes on your latest Instagram post? What is the target number of likes that a brand or business wants to achieve? Well, here's the latest update. Facebook and Instagram will now allow users to hide like counts.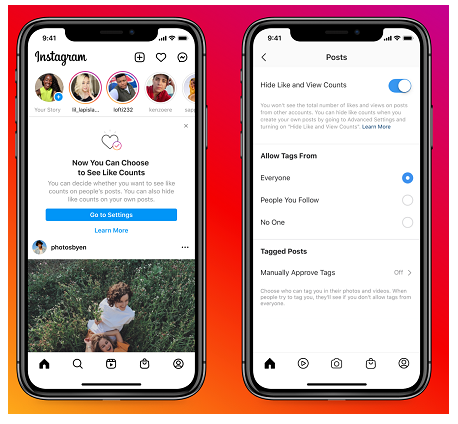 Since January, Instagram has been testing to hide like counts among selected users. The time length for the test was expanded because of a bug that happened by accident last March. By April, the test came up with 3 new options:
Hide the "Like" counts on other Instagrammers posts

Hide the "Like" counts on one's own posts

Keep a full Like counts 
Today, Instagram enables hiding like counts on posts.
The update allows Instagram users to hide like counts on posts from others and your posts. To hide the like counts, users need to go to the "Settings" of a new "Posts" section, and enable hiding of like counts either "on posts from others" and "on your own posts." Users can also choose both options. Such an update will also be rolled out on Facebook anytime soon.
Instagram enables hiding like counts on posts as of 26 May 2021.
Implications for Marketers: 
Hiding like counts on Instagram means a depressurizing experience on the platform. Instagram knows that people may have varied preferences. So, the smartest move is to let users make their own choice. For marketers, this means focusing on a more important metric on Instagram. Without the number of likes, brands should aim to attract more followers through the "Follow" button. This reflects the true power of brands on Instagram. 
Reference: https://www.socialmediatoday.com/news/instagram-rolls-out-new-option-to-hide-like-counts-on-posts-which-is-also/600808/