Instagram now allows users to publish still images with music, adding yet another method to incorporate music into the platform.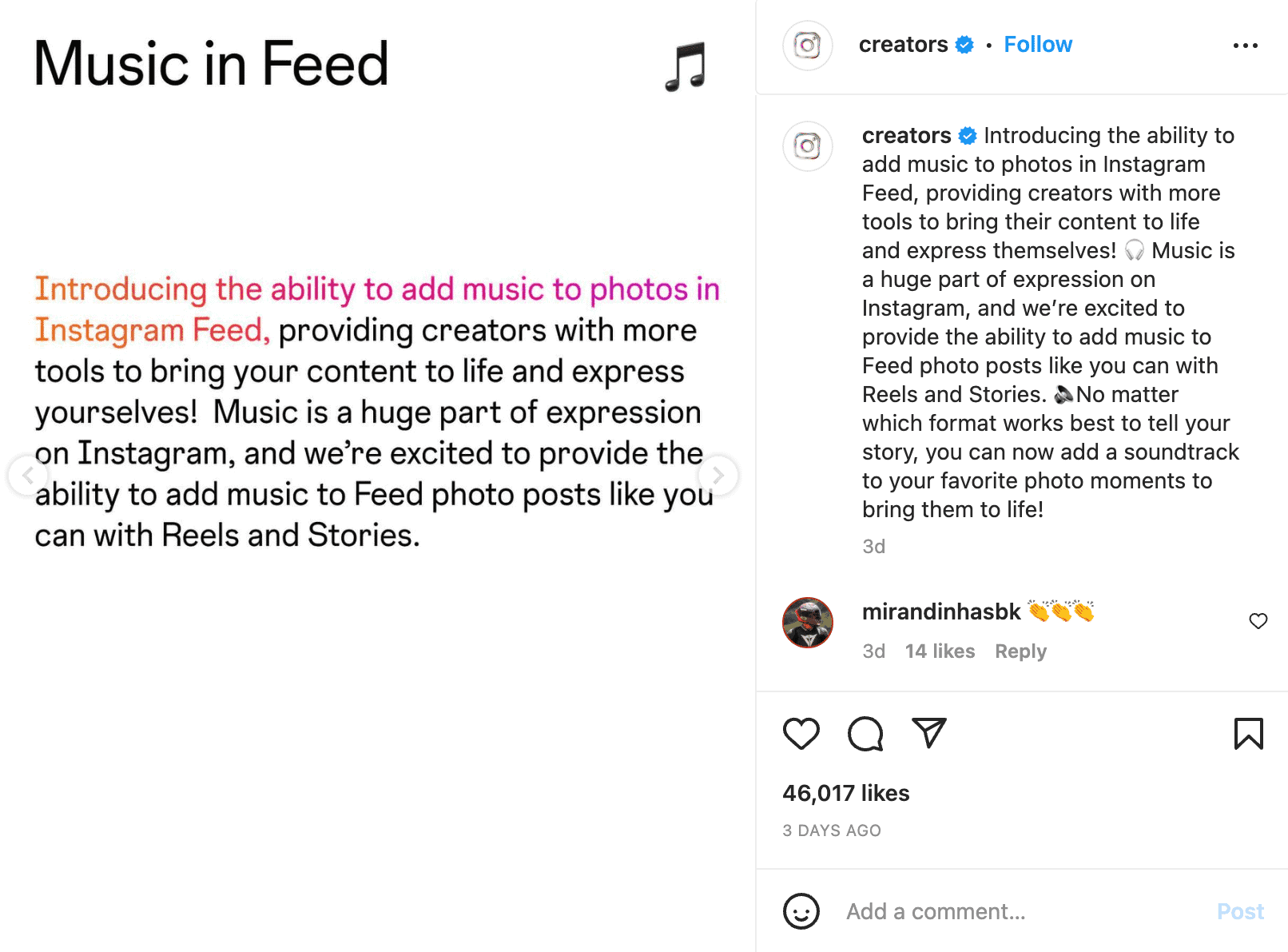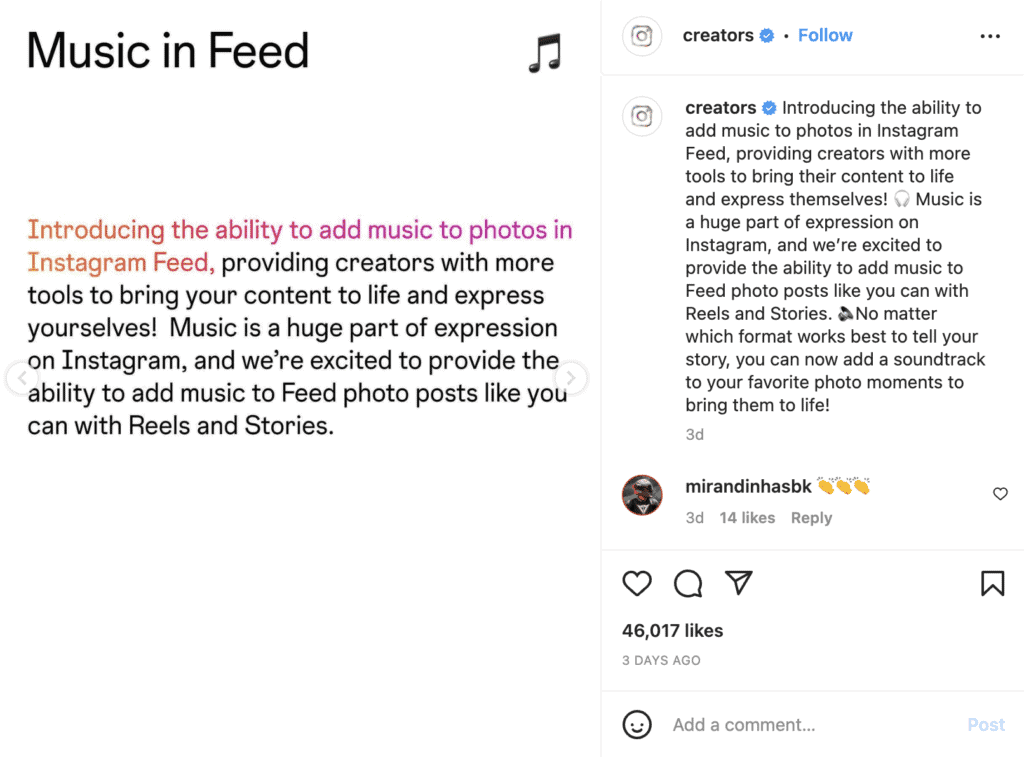 The post composer flow now has a new 'Add Music' option where you may look for a song to add to your photo post. You can pick a section of the song between 5 and 90 seconds to use, adding more background and/or atmosphere to your message.
Instagram allows users to add music to still image posts on 10 November 2022.
Implications to Marketers:
Brands will only be able to utilize licensed tracks from Meta's Sound Collection for their image audio accompaniments, much as you are limited in the music you can use in Reels and Stories. Possibly worthwhile to try with your upcoming post.
Reference: https://www.instagram.com/p/CkyceXnpjWT/