With the significant rise of demand for eCommerce, Google has been rolling out new updates to be at par.  Today, Google introduces Shoploop, a new video and review platform. Such a showcase platform aims to tap on short-form videos in maintaining an online shopping stake.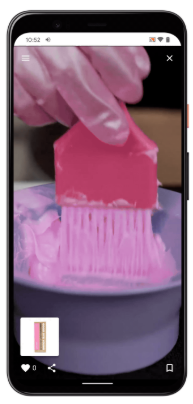 Find, Test, and Buy Products in One Platform
It was back in 2019 when Lax Poojary, the founder of Shoploop got the idea in a New York subway.  He was sitting beside a young lady switching between social media apps and online shops. When he asked her what she's doing, she replied that she's seen a makeup promoted on social media. To further check the product, she's checking the YouTube reviews then tried looking for the makeup's online shop. This turned out to be the original insight for Shoploop. Thus, the platform was built to find, test, and buy products in one place. 
Users can discover products via short-form videos below 90-seconds. It's a fun way to virtually try products of participating merchants like Helene's;
Shoploop also features live product usage, practical tips, and reviews of people who have already purchased and used a product;
Then, once a user decided to buy the product, they can go straight to the merchant's website or save the product link to buy it later.
The Shoploop app is available to mobile browsers only effective 16 July 2020. It's a product of Area 120, Google's tech experimentation team.
Implications for Marketers:
Google's Shoploop is a revolutionary way of online shopping. The virtual experience of trying on new products is fun. And it adds a better chance of getting a product sale. For marketers, this is an opportunity for creating relevant video content. They can aim to promote a brand by posting how-to, influencer reviews, and practical tips in short-form videos. As such, the relevancy of these contents can increase conversion.
Reference: https://blog.google/technology/area-120/shoploop/