It seems that Google wants to give a good report to advertisers and partners. As the Google Marketing Live event on the 24th of May is getting nearer, the platform is adding more features and tools to boost engagement and revenue. It has updated the search ads 360 management platform. The platform also introduced Qaya, a storefront hub for creators. Today, Google enables related search for content ads.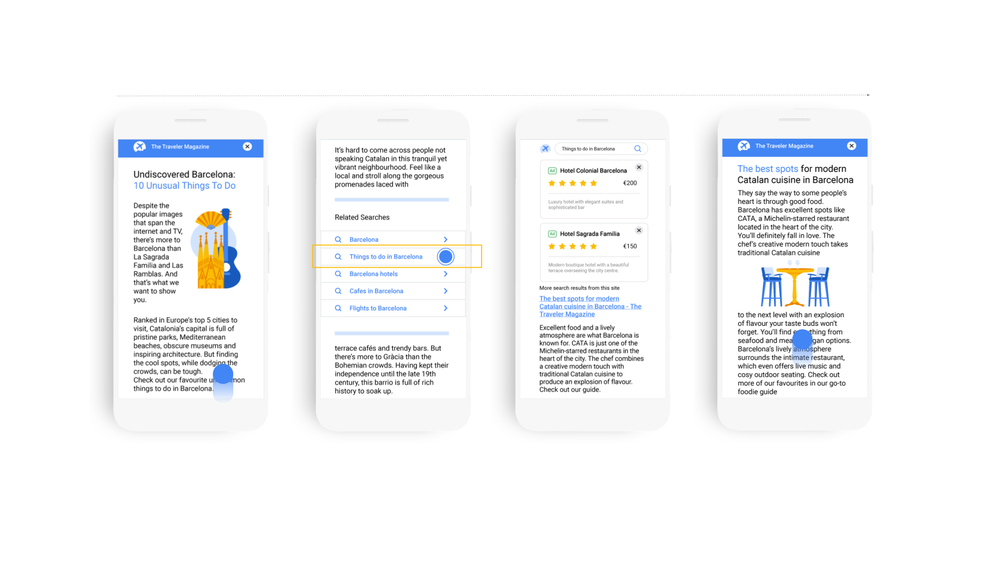 Related search for content ads will show Google users search terms that are related to the page they are viewing. Clicking a related search term leads them to a new search result page. It is a contextual unit that preserves the privacy of the user. This is because it uses page content instead of the user's data to suggest topics. For advertisers to use related search for content ads, they will need to complete some steps on AdSense for Search.
Google enables related search for content ads on 16 March 2022.
Implications for Marketers:
Google's related search for content ads can help marketers increase ad impressions, page views, and site engagement. As it drives users to more elements through suggested topics, it allows them to discover more brands and businesses in their Google searches.
Reference: https://blog.google/products/adsense/introducing-related-search-content-pages/