Facebook never loses its focus on enhancing its media displays. Since the start of 2021, it has been testing a visual-focused post composer. The platform has also enabled creative effects, Green Screen on Stories, and motion effects. Today, Facebook rolls out new photo layout features.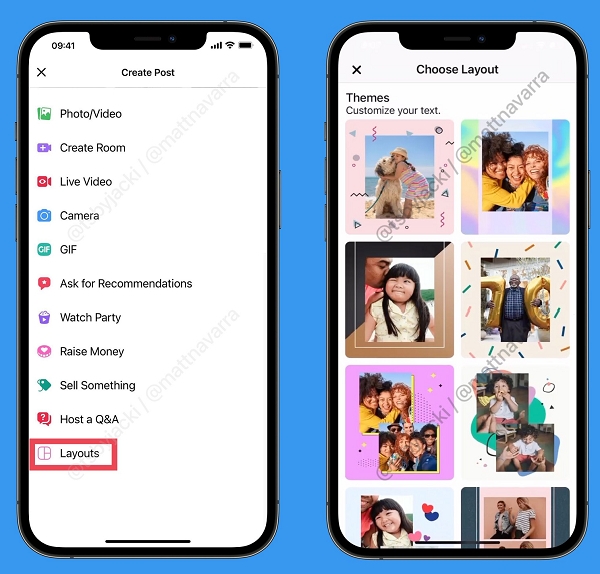 New layout features
A tweet from social media consultant Matt Navarra shows new layout features for sharing multiple images on Facebook. Such a feature can be found in the post composer tool. It offers different formats and frames to choose from. Reports show that random Facebook users can access the new photo layout features. Facebook has not officially announced the rollout yet.
Facebook starts rolling out new photo layout features as of 07 April 2021.
Implications for Marketers:
The new photo layout features of Facebook can help users design more engaging multiple image posts. Although they are not designed for brand use, marketers can still use such features to spice up campaigns and promotions. They can experiment using alternate and colorful frames on their Facebook ad targeting. Or they can liven up their Shop tabs with multiple product displays.
Reference: https://www.socialmediatoday.com/news/facebook-adds-new-photo-layouts-feature-to-put-a-different-spin-on-your-p/598024/
#facebook photo layout #how to get photo layout on facebook #facebook multiple photo layout 2021