Social media networks are on the watch! Apple officially launched iOS 14.5 last 26 April 2021. Before the launch, Facebook conducted webinars to inform iOS users of the benefits of data tracking in the platform. This is to further convince them to opt-in, once iOS 14.5 is implemented. Today, Facebook revises its data tracking prompt for iOS 14.5.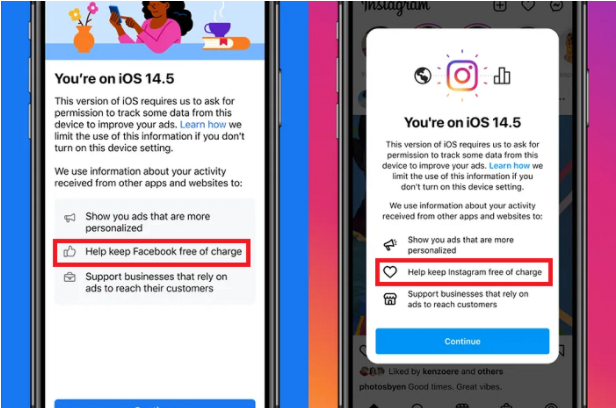 Apple's iOS 14.5 may impact its ad targeting. With the use of IDFA or identifier for advertisers, the iOS app will request a user's permission before allowing data tracking. Facebook and other social media platforms expect most iOS users to opt out for privacy concerns. So, the best way they can do this is to create a message prompt that can convince users to opt in. Facebook's revised data tracking prompt for iOS 14.5 highlights the message, "help keep Facebook free of charge." This was seen as a scare tactic to discourage iOS users from switching off to Facebook data tracking. But for many, it is like an empty provocation as Facebook continuously announces that the app will remain free of charge.  
Facebook revises its data tracking prompt for iOS 14.5 as of 03 May 2021.
Implications for Marketers:
As Facebook revises its data tracking prompt as iOS 14.5 with a scare tactic, it may be interesting to see the impact of such an approach. Marketers should keep watch of any development as their ads can be affected once data tracking significantly decreases in Facebook. Still, Facebook should remain a part of any digital marketing strategy with its users growing to 2.85 million in Q1 of 2021.
Reference: https://www.socialmediatoday.com/news/facebook-updates-ios-145-prompt-to-encourage-users-to-keep-data-tracking-o/599480/