Facebook is still the king of social media. In the 1st quarter of 2021, it now has 2.85 billion monthly active users. When it comes to messaging, the platform dominates online connections through its several messaging apps. These are Facebook Messenger, Messenger for Kids, and Instagram Direct. Today, Facebook adds new features to its messaging apps.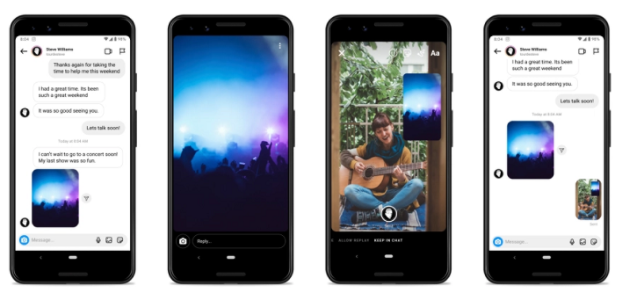 New Chat Themes
Facebook adds new chat themes on Instagram Direct including Star Wars and Selena: The Series. Star Wars is an epic movie celebrating its anniversary every 4th of May. The new Star Wars theme is added to commemorate the event. Facebook also adds purple blooms chat themes for the Netflix fans of Selena: The Series. These chat themes are also available in Facebook Messenger.
New Stickers
Another new feature on Facebook Messenger and Messenger for Kids is a new set of stickers. This is in celebration of the Asia Pacific Heritage Month. Four new stickers are added to support awareness among API communities. Facebook also creates a sticker reference guide for educational purposes. These can be easier ways to educate kids about culture and history.
Read Receipts on Instagram Direct
Instagram Direct now enables users to see if friends have seen sent messages. A seen feature and a text snippet will confirm if somebody has already read your messages. Such a feature can be a functional value for message senders.
Swipe to Archive Process
Facebook now adds a "swipe to archive" process on Messenger. This feature makes it easier to clean up and manage Messenger Inbox. With the addition of an "Archived Folder", it will also be easier for users to find old chats.
Visual Replies
Instagram Direct also enables visual replies on direct messages. Once a user receives a message, he or she can reply via a photo or video. By tapping the camera icon, they can choose the preferred photo or video they want to send. 
Facebook adds new features to its messaging apps on 06 May 2021.
Implications for Marketers: 
The new features of Facebook messaging apps make it easier to connect with the community. The updates on visual variation make it more fun and engaging. For marketers, these new features can help brands in promoting through messaging ads. They can be entertaining ways to connect with fans and followers.
Reference: https://www.socialmediatoday.com/news/facebook-adds-new-messaging-features-including-chat-themes-and-read-receip/599732/