It's Safer Internet Day! This 09 February 2021 marks the annual celebration of the positive and safe use of digital technology to prevent cyberbullying. In line with the celebration, Facebook adds new control and safety features on Messenger.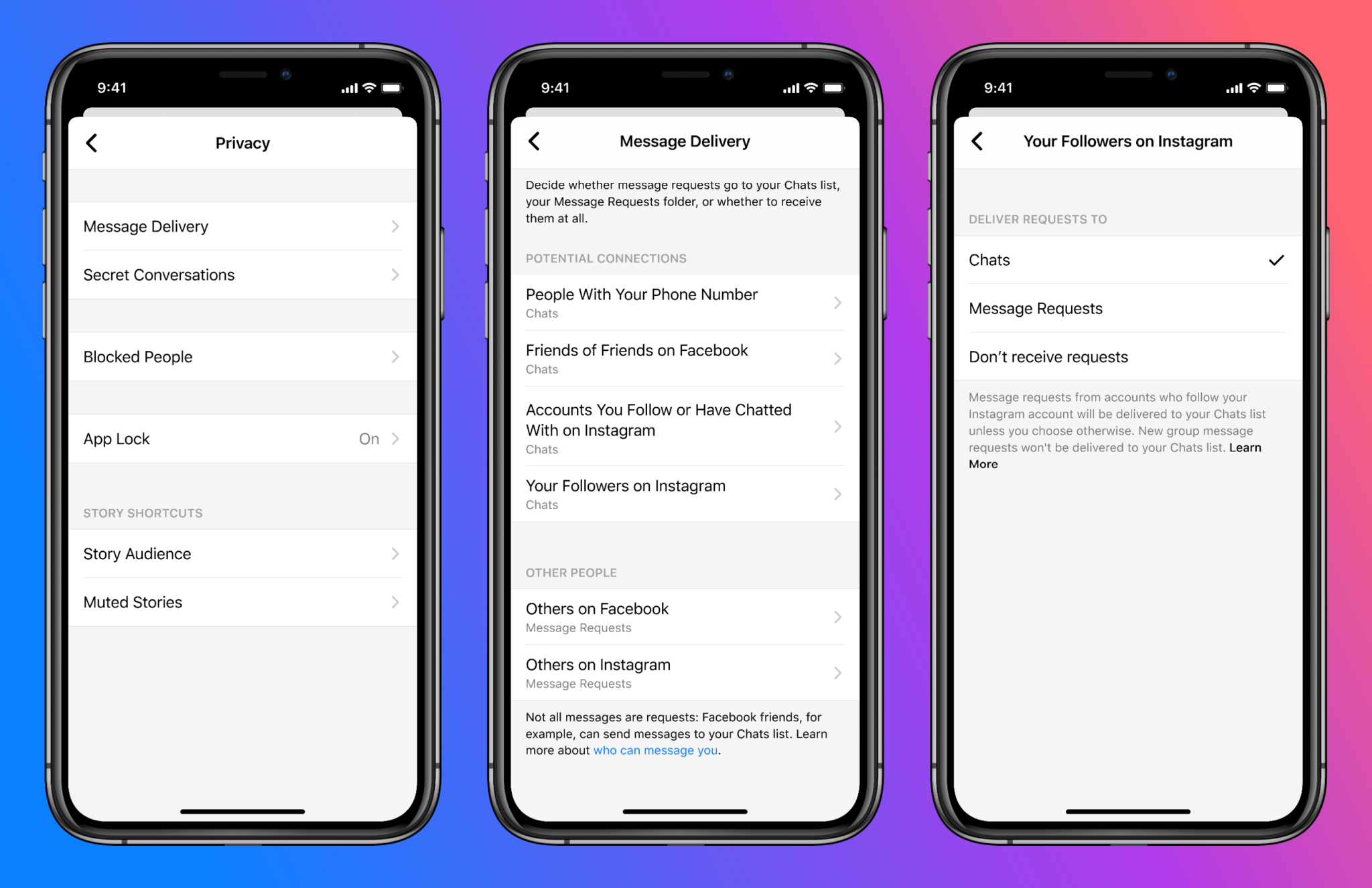 Messenger's new control and safety features give users more control of their chats, conversations, graphics, and memes. These include:
App Lock

.

App Lock

is an extra layer of security to authenticate Messenger users via face recognition or fingerprint authentication. The person's face or touch ID is not stored by Facebook but by the mobile device instead.
Blocked Account Review

. A section to review and reassess whether to remain blocking or unblock a messenger account. 
Forwarding Limit

. Limits forwarding of messages to 5 people or groups at a time as a measure to prevent misinformation to go viral quickly. 
Improved Reporting

. Messenger is now testing new ways of reporting abusive messages and harassments.
Privacy Settings

. This

tool

makes it easier for users to block or mute specific messages and Messenger Stories. 
Safer Message Requests

. This new feature gives Messenger users a context about blurred images and videos, bulk delete options, and who the requestor is. 
Safety notices

.

Safety Notices

warns

Messenger users to spot something fishy or suspicious behaviors. These also suggest steps to avoid potential harm from these messages. 
Facebook adds new control and safety features on Messenger on 09 February 2021.
Implications for Marketers:
Facebook Messenger's new control and safety features are a great way to promote safe and secure messaging. For marketers, these call for focusing on getting to know your target audience better. As such, you can create relevant messages that can invite engagement instead of being blocked. With the full integration of Messenger among Facebook's family of apps, you can imagine how powerful it is in marketing.
Reference: https://messengernews.fb.com/2021/02/09/stay-in-control-with-messenger-safety-features/